In a significant development that promises to revolutionize education and empower students to thrive and make a difference, the Manav Rachna Educational Institutions (MREI) signed a Memorandum of Understanding (MoU) with the IB.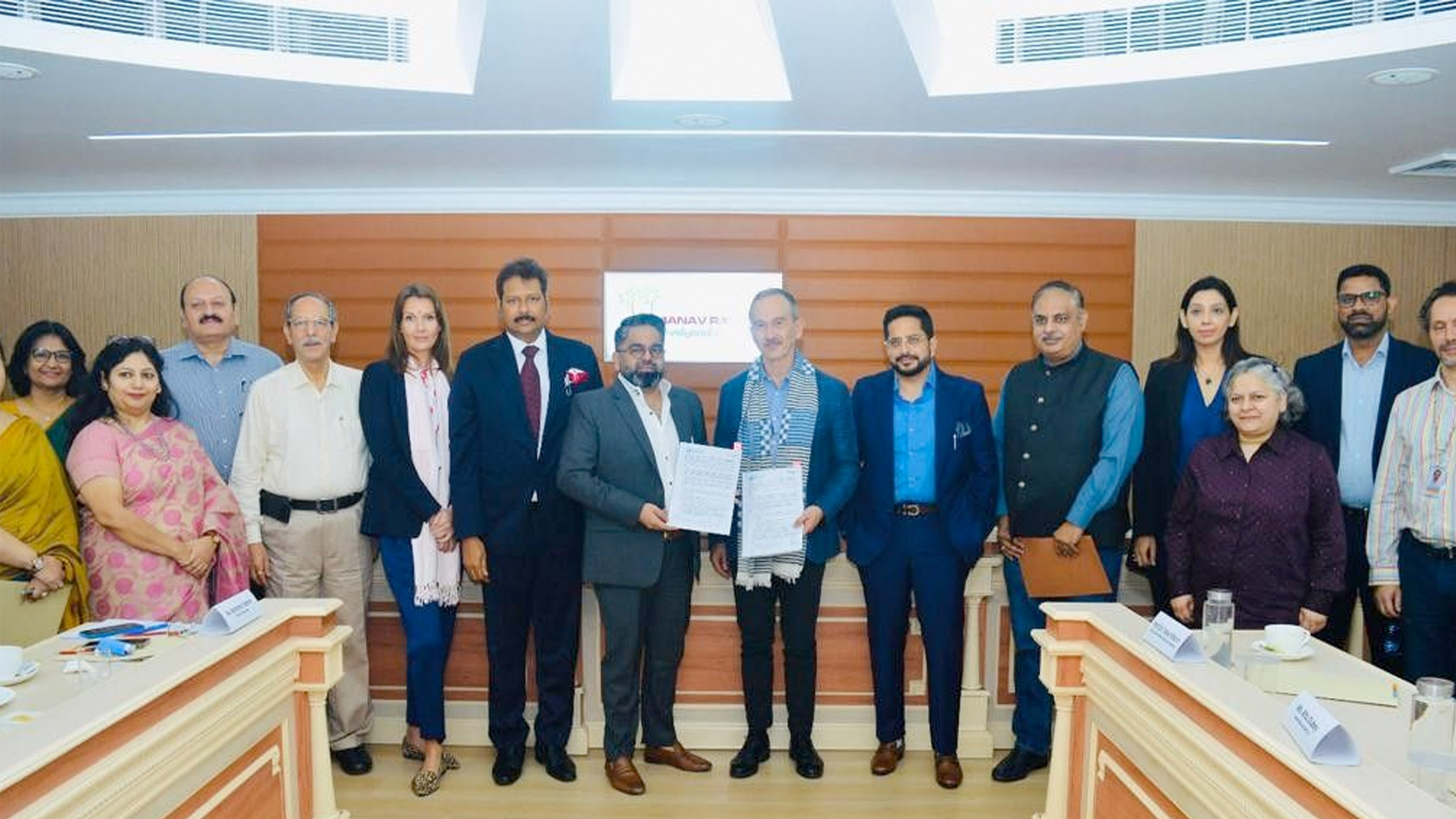 This partnership aims to establish the IB continuum curriculum (PYP, MYP, DP and CP) in schools, implement the CP in Manav Rachna group of Schools, enable CP students to enrol in the two local universities – Manav Rachna (MRU) and Manav Rachna International Institute of Research and Studies (MRIIRS) - and establish a Centre for Advanced Learning.
The collaboration with Manav Rachna Educational Institutions represents a shared commitment to providing holistic education for all students, expanding access to IB programmes and offering professional and training development opportunities and resources for educators. The MoU was signed in the presence of government leaders and officials as well as distinguished guests, educators, and students, marking a pivotal moment in the institution's history. This MoU will benefit all the Manav Rachna International Schools and Kunskapsskolan Schools that are a part of the MREI tree.
Dr. Prashant Bhalla, President of MREI, affirmed, "This collaboration will strengthen the efforts and initiatives that we at Manav Rachna have undertaken through various education programmes in a multitude of verticals. IB has given the much-needed global perspective to the learners who prepare for education and career across the world."
The Centre for Advanced Learning will offer the IB Educators Certificate, intended for aspiring educators who seek to acquire the knowledge and skills required to deliver the IB framework effectively and proficiently. The newly launched Centre is dedicated to providing world-class training to IB educators, making Manav Rachna Group the first-ever institution to offer such training in the region.
Mr. Haif Bannayan, stated "It has been a pleasure visiting the campus and being welcomed by Manav Rachna. It's wonderful to see the group of institutions behind the Manav Rachna International Schools and to know about their achievements. I feel the IB continuum fits beautifully as a piece of the puzzle in providing education. We are very excited about this MoU and look forward to further collaboration."
The IB provides a powerful continuum of student-centric learning designed to develop well-rounded individuals who can respond to challenges with optimism and an open mind. Students start with the Primary Years Programme (PYP) from age 3 and advance through the Middle Years Programme (MYP) and choose their own pathway to university or a career through the Diploma Programme (DP) or Career-related Programme (CP), completing their IB studies at around 19 years of age.
IB students within the IB continuum progress through a harmonised sequence of carefully designed programmes, a curriculum that sparks their intellectual curiosity, and builds a passion for knowledge, confidence and decision-making skills, while recognising and developing each student's individual strengths.
Read more about the IB programmes.