Today, more than 16,860 Diploma Programme (DP) and Career-related Programme (CP) students across the world receive their results from the November 2021 examination session.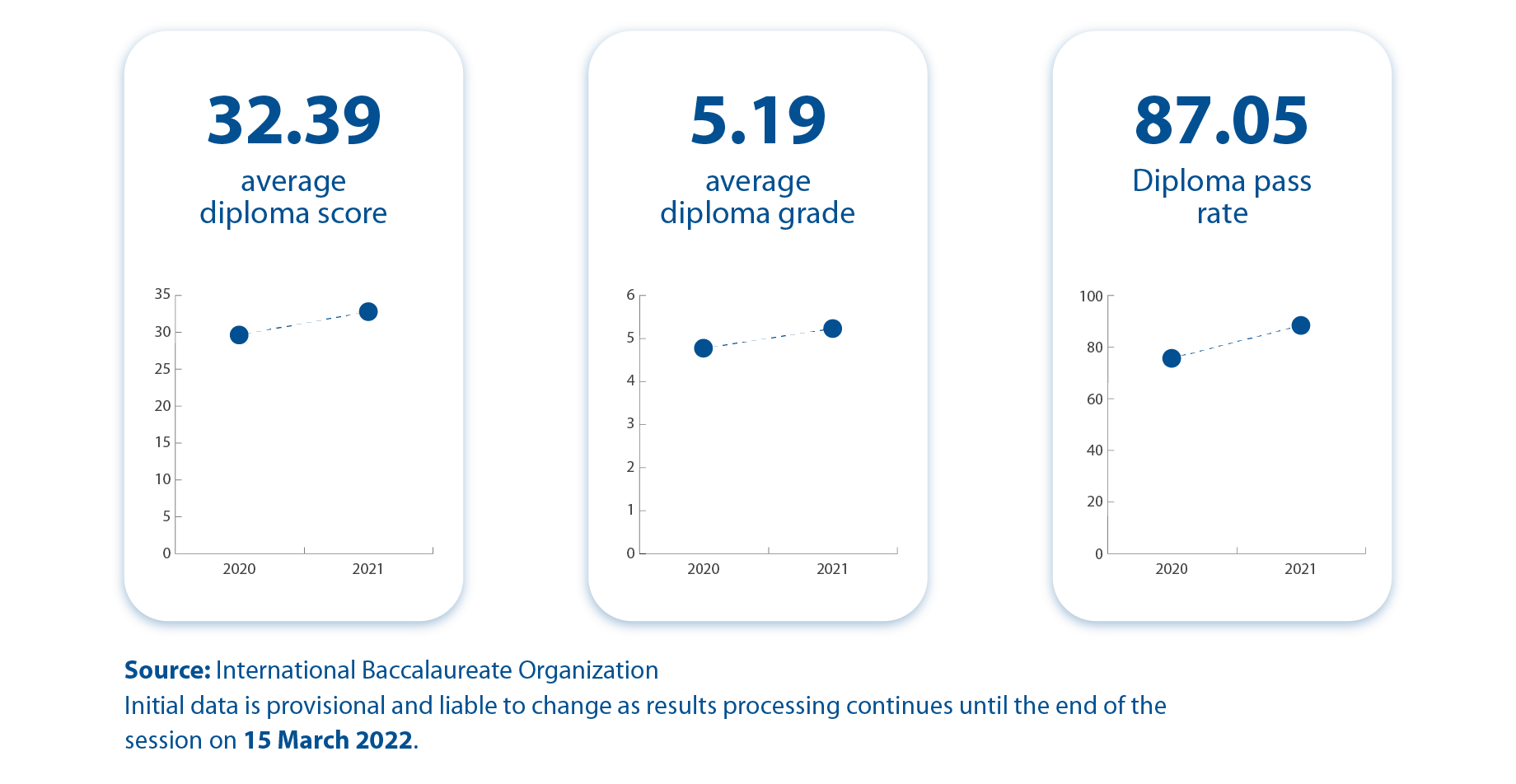 Olli-Pekka Heinonen, Director General of the International Baccalaureate, said: "We are incredibly proud of our new Diploma Programme and Career-related Programme graduates to reach this important milestone. We wish each and every IB student well as they complete this chapter in their education and take on the next challenge, wherever it may lead them. Throughout the COVID-19 pandemic, the IB community has demonstrated resilience and commitment to our shared mission: education for a better world. We are deeply grateful to our schools and educators for their unwavering commitment and support".
Acknowledging the ongoing disruption to education, the IB offered a dual route for the November session to allow students to move forward in their learner journey and achieve valid results. 11,040 students sat exams at the end of their courses, while 5,829 others, in areas that continue to be affected by the pandemic, received grades based on a combination of their externally marked coursework and their teacher's predicted grades.
For more on the November 2021 session, click here