Diploma Programme (DP) student Shloka Ashok, a senior student at Greenwood High International School in Bangalore, India, has won The Diana Award 2022. The award is considered the most prestigious accolade a young person aged 9 to 25 years can receive for their social action or humanitarian efforts.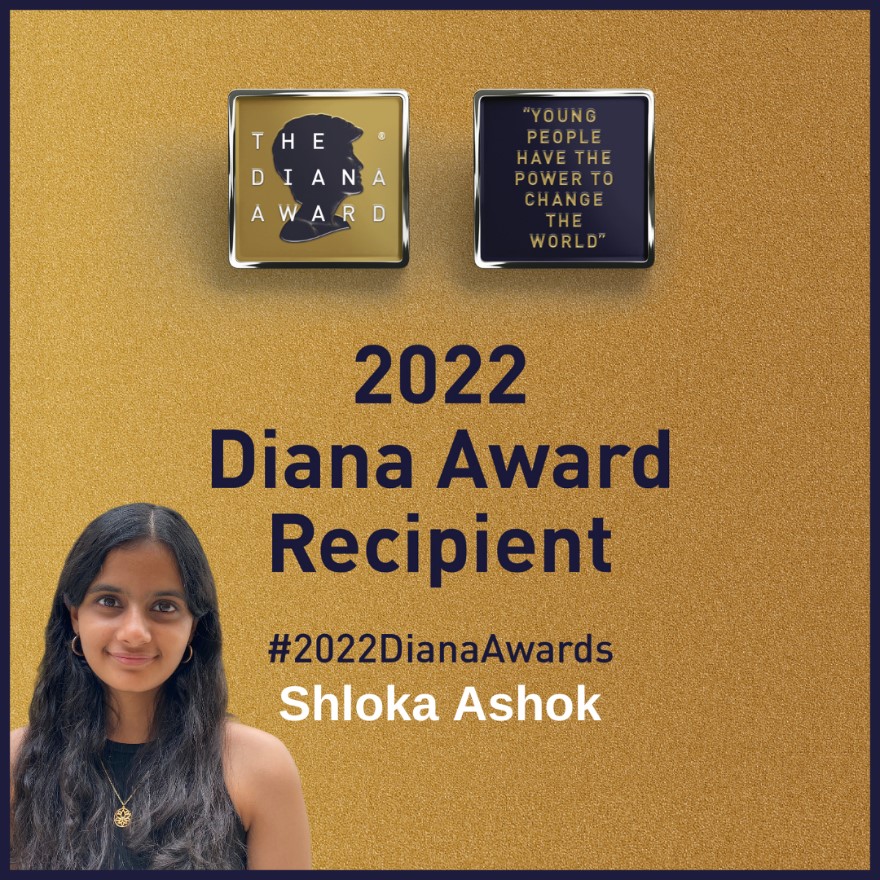 Shloka Ashok has earned this recognition for going above and beyond in her daily life to create and sustain positive change not only in her community but around the globe. Through a rigorous nomination process, nominators must know the candidates in a professional capacity and demonstrate the nominee's impact in five key areas: vision, social impact, inspiring others, youth leadership and service journey.
Among the initiatives and other social projects that made Shloka stand out in her candidacy is 'InterMee,' a platform that provides internship, volunteering, and leadership opportunities to high schoolers free of charge. To date 'InterMee' has helped over 35,000 students from over 85 countries and was featured in the top 10 internship search websites by the Telegraph's Edugraph programme.
"I am immensely grateful to receive The Diana Award and be part of a global community of young, inspirational changemakers. This international award cements my belief that young people have the power to change the world. This recognition not only provides the validation that every young changemaker needs, but also acts as a driving force to do more," said Shloka Ashok.
In August 2020, Shloka also co-founded 'Dildaan', an organization that sells authentic Indian delicacies to raise funds to educate girls. Shloka and her team have partnered with women from low-income rural cities to increase the production, effectively making Dildaan a dual-impact venture educating girls while also empowering women by giving them means of livelihood.
Shloka Ashoh also affirms that: "As a DP student, Greenwood High has motivated me to immerse myself into a variety of service projects to create a positive impact on society. I founded the Social Service Club at my school to inspire and motivate 100+ students to engage themselves in social service and community-building activities, constituting the DP core of Creativity, Activity and Service (CAS). I aim to continue working towards creating equitable opportunities. Receiving The Diana Award has motivated me to dream bigger and take on more social responsibilities."
The Diana Award was founded on Diana, Princess of Wales, and her belief that young people have the power to change their community, their country, and the world. The Award is given out by the charity of the same name and fosters, develops and inspires positive change in the lives of young people through four key programmes:
a mentoring programme for young people at risk
a youth-led anti-bullying ambassadors' campaign
a collaborative Changemakers programme that aims to reimagine mental health support for young people from racialized communities
a prestigious award which publicly recognizes young changemakers.