John Goormaghtigh was founding President of the International Baccalaureate Organization (IBO) Council of Foundation from 1968 to 1981. Later, the Council became the Board of Governors, with the role of Chair replacing the role of President.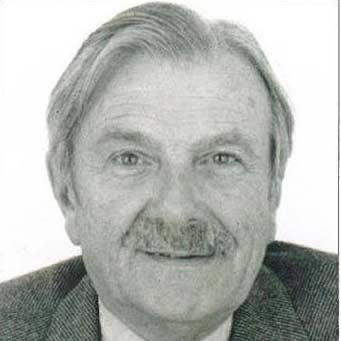 An international lawyer in Belgium, John was appointed Director of the European Centre of the Carnegie Endowment for International Peace (CEIP) when it opened in Paris in 1950.
The organization moved to Geneva in 1954 and finally closed in 1978. Goormaghtigh then became Secretary General of the European Science Foundation until 1986.
He was a parent at the International School of Geneva and devoted most of his career to voluntary activities in relation to international education:
1957-62: Treasurer of the International Schools Association (ISA)
1960-66: Chair of the Board of the International School of Geneva
1964-67: President of the first Council of the International Schools Examination Syndicate (ISES), which became the IBO officially in 1968
1968-81: Founding President of the IBO Council of Foundation.
During the gestation period of the IB Diploma Programme (DP) from 1962 at the International School of Geneva, under the auspices of the ISA, Goormaghtigh, with his impressive international connections and total commitment to education for world peace, provided encouragement and energy to the IB project.
As a result of active service and imprisonment in the concentration camp of Dachau during the Second World War, Goormaghtigh believed that a truly international programme and examination could help create a more tolerant and peaceful world and lead to intercultural understanding. He therefore devoted himself to the IB project and saw it through to fruition.