Monique Brouillet Seefried was Chair of the Board of Governors from 2003 to 2009.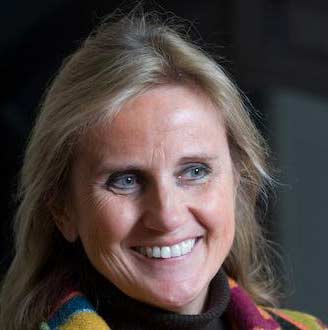 Monique B. Seefried, PhD, first served on the IB Council of Foundation (1996-1999) and later became Chair of the IB Board of Governors (2003-2009). In 2023 she was appointed as an Honorary Member of the Board of Governors.
Dr Seefried was born in Tunisia, and grew up in Austria, France and Italy. In 1973 she married Ferdinand Carlos Seefried (an Austrian) in the Vatican City.
They lived in Germany until 1977 when they moved to Atlanta (USA) which has been their home ever since. They have three children, who are all IB Diploma Programme graduates. Monique was born a French citizen, and also became a US citizen in 1985.
Dr Seefried completed her undergraduate and graduate studies in history, and received her PhD, awarded with summa cum laude, at the University of Paris-Sorbonne. She speaks, reads and writes English, French and Italian, has a basic conversational knowledge of Spanish and is fluent in German.
Dr Seefried has worked in education for over 40 years and has also been involved in the archaeological and museum world. She started her career by teaching History and Geography in French high schools before moving to the USA, where she taught courses on Islamic art and ancient archaeology as an adjunct professor in the Art History Department of Emory University.
Between 1982 and 2002 she was Curator of Near Eastern Art at the Michael C. Carlos Museum of Emory University. She is the founder and was, from 1999 to 2004, the Executive Director of the Center for the Advancement and Study of International Education (CASIE). CASIE is a non-profit organization that promotes multi-language programs, the International Baccalaureate, and international understanding in education.
Dr Seefried has lectured extensively on art and archaeology topics, as well as on international education. She is also very involved in civic activities and serves on many boards and board committees: presently she is a member of Agnes Scott College Board of Visitors, of the Leadership board of the Carlos Museum of Emory University, of the Alliance Française d'Atlanta board of trustees, and a trustee emerita of the Atlanta International School.
In June 2014, Dr Seefried was appointed by the Speaker of the U.S. House of Representatives to the World War I Centennial Commission and will complete her decade as a commissioner in 2024. The government of France awarded her the Academic Palms, the Order of Merit and - in 2015 - the Legion of Honor with the rank of chevalier, and in 2019 she was made an officer in the French Order of Arts and Letters. In 2019 also, she was awarded the U.S. Secretary of Defense Medal for Outstanding Public Service.
Speeches by Dr Seefried
Below, you'll find transcripts of speeches given by Monique both during her time as Chair of the Board and afterwards.