Find out more about the IB executive team.
Dr Anton Béguin – Chief Education Officer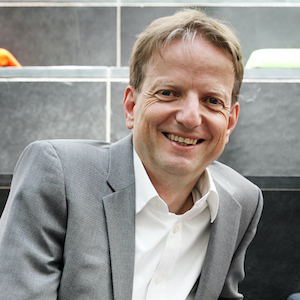 Dr Anton Béguin joined the IB in January 2021 as Chief Assessment Officer. Anton brings with him a wealth of experience in assessment as well as research and innovation in assessment. He spent the past 20 years at Cito, where he started as senior research scientist and worked his way up to become Director of National Examinations and Tests. His department worked on the development and construction of the Dutch central tests in primary and secondary education, as well as exams and practical tests in vocational education. He has also collaborated in several research projects on quality of assessment, standard setting and evaluation.
Anton worked together with a large variety of national and international assessment research groups, universities, government entities and organizations. In addition, he serves as a Fellow of the Association for Educational Assessment (AEA) – Europe, and as a member and advisor to multiple boards, committees and societies.
Anton holds a PhD from the University of Twente in the Netherlands and is an active academic who is frequently published.
---
Dr Nicole Bien – Chief Schools Officer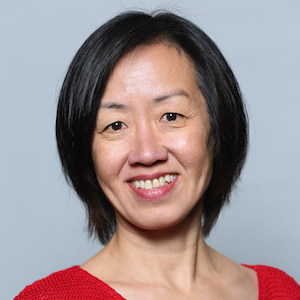 Dr Nicole Bien joined the IB in 2016 after spending over 15 years advocating for holistic and equitable education as Head of Ventana School, non-profit Board officer and curriculum advisory roles in international school, youth legal education and affordable teacher resources. Her experience led to her doctoral research on high-stake assessment policy and its impact on marginalized students and her professional focus on curriculum and pedagogy at the IB.
Having served as Head of PYP and MYP and Director of Learning and Teaching, Nicole has contributed to the launch of the Enhanced PYP, bespoke early years resource, evaluation of the MYP Next Chapter, and the review of the Diploma Programme. Combining this cross-programme perspective and her corporate experience, Nicole has been instrumental in supporting the IB 2030 strategy development to reimagine how the organization and its wider community can transform education to meet social, environmental, and technological opportunities and challenges of our time.
Nicole holds a PhD and MA in education, both from the University of Sydney, an MBA from Columbia Business School and a BA from Yale University.
---
Matt Costello – Chief Business Development Officer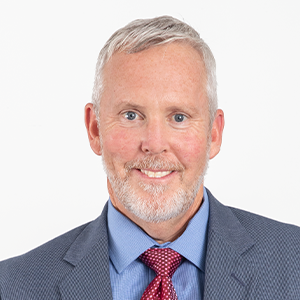 Matt Costello's primary focus is growth of the IB in line with its mission. In order to provide an IB education to more students, Matt is responsible for developing and expanding the IB's services for the future, with a focus on innovative and improved products and services, and digital transformations. He has led on the development of IB's professional learning platform, IB Exchange, has piloted an online version of the IB's Diploma Programme, and is currently overseeing the IB's transition to Digital Assessment.
Matt oversees six teams in the Business Development Office including Business Development, Marketing and Communications, Recognition, Commercial Publishing, Digital Services, New Product Development and IT, who are collectively responsible for driving organizational strategic transformation. Matt also acts as the Washington DC Global Centre Manager, responsible for overall staff well-being and business continuity.
Matt brings over 15 years of senior leadership experience in education, assessment, and not-for-profit organizations. Matt served as Director of Global Operations at the IB before being appointed Chief Business Development Officer. Prior to joining the IB in 2018, Matt was Vice President of Operations at the College Board which delivers the Advanced Placement Program® (AP®), SAT® and PSAT™ programs.
Matt holds an MBA from the University of Maryland with a concentration in statistics.
---
Roland Ruprecht – Chief Finance Officer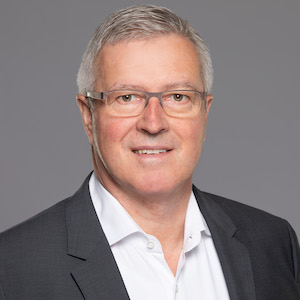 Roland Ruprecht joined IB on 19 December 2022 as interim Chief Finance Officer. Roland has a long-standing experience in financial matters as a former audit partner at Ernst & Young ("EY") Switzerland. He served mostly public companies and large private groups as lead audit partner. He held various internal positions at EY including the role as Professional Practice Director and leading the IFRS Desk twice.
Roland is a Swiss and Liechtenstein Certified Accountant and holds a Bachelor of Science Berner Fachhochschule in Business Administration (University of Applied Sciences in Berne). He has recently completed a CAS in Corporate Finance at ZHAW in Zurich.
Roland retired early from EY in June 2021 and established his own company. He is working as Of Counsel at Eversheds Sutherland and is the Head of Audit Committee of Allwyn International a.s. in Prague (Czech Republic). He has joined IB on an 80% basis as CFO until a permanent successor is found.
---
Andrea Smith – Chief Strategy & Transformation Officer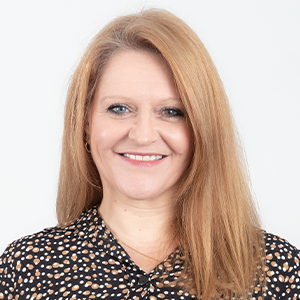 Andrea Smith's primary focus is to help the organization develop and implement a clear strategic vision for change that supports its mission. She leads strategy, research, HR, data protection, governance and change management to support business and cultural change across the organization. Andrea holds an MBA and a BA in Hispanic and French studies.
Joining the IB in 1994 and serving in leadership roles across diverse functions, Andrea has been a key player in helping our organization's operations mature, and has supported many large scale transformation projects including the creation of DP Online Courses, major internal restructuring programmes, the relocation of IB operations to the Hague and Washington DC, and the changes to IB's assessment fee structure to lower the cost of examinations for students.