Dr William (Lee) Howell is an executive and educator with a multi-faceted and global professional background.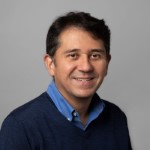 He is the Executive Director of the Villars Institute, a Swiss nonprofit foundation dedicated to accelerating the transition to a net zero and nature positive economy through intergenerational and interdisciplinary collaboration. He is also an Adjunct Professor at the University of Geneva's School of Economics and Management (GSEM), where he created their courses on the Fourth Industrial Revolution and Disruptive Technologies and teaches undergraduate, masters, and executive MBA students.
Dr Howell was previously the Managing Director at the World Economic Forum (WEF) responsible for their Annual Meeting in Davos from 2009 until 2021. He was also the Senior Director for Asia (2004-2009) and Editor-in-Chief of the WEF's Global Risk Report (2012-2013).
Dr Howell is also on the board of trustees of the EAT Foundation, a science-based global platform for food system transformation and on the advisory board of the Global Learning Council, which focuses on the effective use of technology to improve learning outcomes for people of all ages and backgrounds.
Born and raised in Japan, Dr Howell holds two Bachelor of Arts degrees from the University of Maryland, in Economics and in East Asian Languages and Literature. He received his Master of Laws in International Law from the American University Washington College of Law and his Doctor of Philosophy in Law from the University of St. Gallen, where he teaches a graduate seminar on innovation.