MYP eAssessment LIVE panel discussion
Join us to learn about MYP eAssessment via the on-demand webinar series, followed by a LIVE panel discussion.
On-demand webinar series
The on-demand series will be presented in the form of recordings of the MYP eAssessment webinars which were previously held between March and June 2020. The recordings provide a point of departure for participants to develop prior understanding about:
IB assessment principles and practices reflected in MYP eAssessment.
Connections between MYP eAssessment principles and practices and the classroom.
MYP eAssessment and contemporary research.
LIVE panel discussion
During the 'LIVE' discussion, a panel will share two case studies, exchange ideas and discuss the value of implementing MYP eAssessment. The panel will also address any pre-submitted questions.
Meet our panellists
Moderator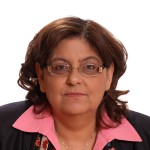 Mary Tadros - Development and Recognition Manager
Mary Tadros is the Recognition, Development and eAssessment Marketing Senior Manager at the IB. She is a lead educator in the IB educator network, leads workshops and training, team leader and chair for school evaluation and authorization visits and an MYP consultant. She chaired a number of synchronized IB/CIS and NEASC visits. Prior to joining the IB, Mary held the position of Head of Middle Years School, Head of Secondary School and taught DP and MYP Sciences and TOK.
Members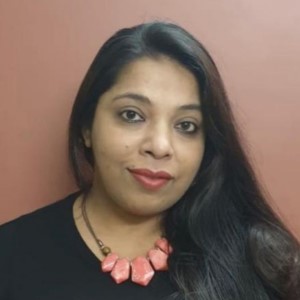 Anshu Sharma - Pathways School, Noida, India
Ms. Anshu Sharma is an enthusiastic and self-motivated educator who has more than 14 years of work experience at reputed schools in India. She has been working at Pathways School, Noida as MYP Coordinator for the last five years. She strongly believes in the strength of student agency and continues her efforts in building teacher efficacy as leader.
She is an approved NEASC visiting team member. Before joining Pathways School Noida, Ms. Anshu has worked as MYP coordinator & DP Biology teacher with RBK International Academy, Mumbai, and PYP/MYP faculty at Ecole Mondial World School, Mumbai & Navrachana international School Vadodara. She had the opportunity to teach all three programmes of the IB and successfully led the MYP authorization process at various schools she worked. Ms. Anshu has done her post-graduation in Biology as well as in Education.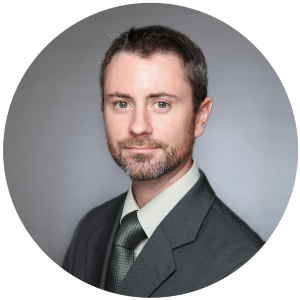 Martin Keon - Swiss International Scientific School, Dubai
Martin Keon is currently the deputy head of secondary and MYP coordinator at the Swiss International Scientific School of Dubai. The school offers the MYP in English, French and German and offers the MYP eAssessment in French and German. Martin was involved with the pilot onscreen exams in 2015. He is the lead MYP coordinator in the UAE IB association and promotes MYP eAssessment among new and existing schools. He is also an active IBEN member as a consultant, site visit team leader and workshop leader across the AEM region. While new to the IB CP as the CP coordinator, he is an experienced DP examiner and teacher.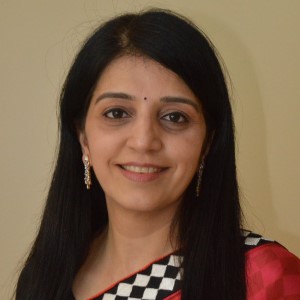 Jasmine Madhani - Jamnabai Narsee International School, Mumbai
Jasmine Madhani has been an international school educator for 28 years. She serves as Head of School at Jamnabai Narsee International School, Mumbai.
Jasmine works as an IB consultant in supporting IB candidate schools in the planning and implementation of the Diploma Program. She serves as a school service visiting team leader and the IB Chair for a cross-program and synchronized evaluation visits.
As a qualified IB workshop leader, Jasmine has delivered numerous professional development seminars. She has conducted seminars globally in Mathematics, Concepts and Inquiry in DP, Internal assessments and Approaches to Teaching and Learning for educators in cities including Beijing, Bangkok, Cambodia, Hong Kong, Malaysia, Melbourne, Shanghai, Singapore, Sydney, and Mumbai.
Jasmine facilitates this high level of learning by utilizing her experience as a contributor to the IB Mathematics curriculum review team by analyzing the relevant content for today's learner. Jasmine's interest lies in curriculum and instruction design. She served on the IB Middle Years Program Evaluation Advisory Committee (MYPEAC) to evaluate the implementation and effectiveness of the IB's 'MYP: Next Chapter' programme at the IB world schools globally.
Date: Friday, 14 August 2020
Time: 15:00 SGT

"The eAssessments provide us data for reflection on our curriculum and teaching and learning strategies." - MYP school that participated in the May 2018 examination session.