The 2018 IB Africa, Europe, Middle East Global Conference took place from 4 – 6 October at the Austria Center Vienna. The theme for this year's conference was 'Shaping the Future'.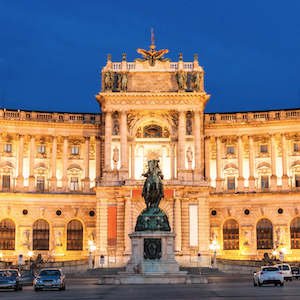 Thank you
The IB Global Conference in Vienna became a great IB anniversary event.
We would like to thank all our participants, speakers, sponsors, exhibitors, colleagues and other partners for making it such a success.
The conference on video
Watch our conference recap videos and (re)live the experience.
The conference on social media
Look back at the highlights of the conference, as captured on social media, with the help of many conference participants.
Conference presentations
You can download most conference presentation slides from the conference app.
Simply download the app on your mobile by searching "International Baccalaureate Organization" in the app store or view the online version through the button below.
Any questions or comments?
Should you have any remaining questions or comments about the IB Global Conference, Vienna 2018 then please contact us.