The 2019 IB Africa, Europe, Middle East Global Conference took place at Abu Dhabi National Exhibition Centre from 24 – 26 October 2019.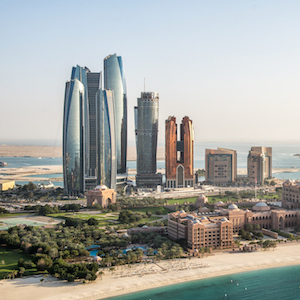 Thank you
We would like to thank all our participants, speakers, sponsors, exhibitors, colleagues and other partners for making it such a success. You can take a look at some of the many highlights below, and we'll be posting some videos of keynote speakers soon.


The conference on social media
Look back at the highlights of the conference, as captured on social media, with the help of many conference participants.
Conference presentations
Conference attendees can download most presentation slides from the conference app.
Simply download the app on your mobile by searching "International Baccalaureate Organization" in the app store or view the online version below.
Plenary speakers
Watch a selection of our plenary speakers in action here.


Sir Clive Woodward - Peak performance: For learners and athletes

Michael Furdyk - Social Innovation for Student Engagement: Take your classroom global!

Watch more videos
Higher education institute panel (HEI)- ''What comes after school?'',''How can students secure appropriate university placements and what makes a student thrive?''

Lejla Vrazalic - Alumni speech

Salem Ghanem - Alumni speech


Any questions or comments?
If you have any questions or comments about the IB Global Conference, Abu Dhabi 2019 then please contact us.