During our 50th anniversary, we profiled IB Diploma Programme (DP) alumni who went on to report from war zones, change the lives of refugees, create beautiful music, and soar through space.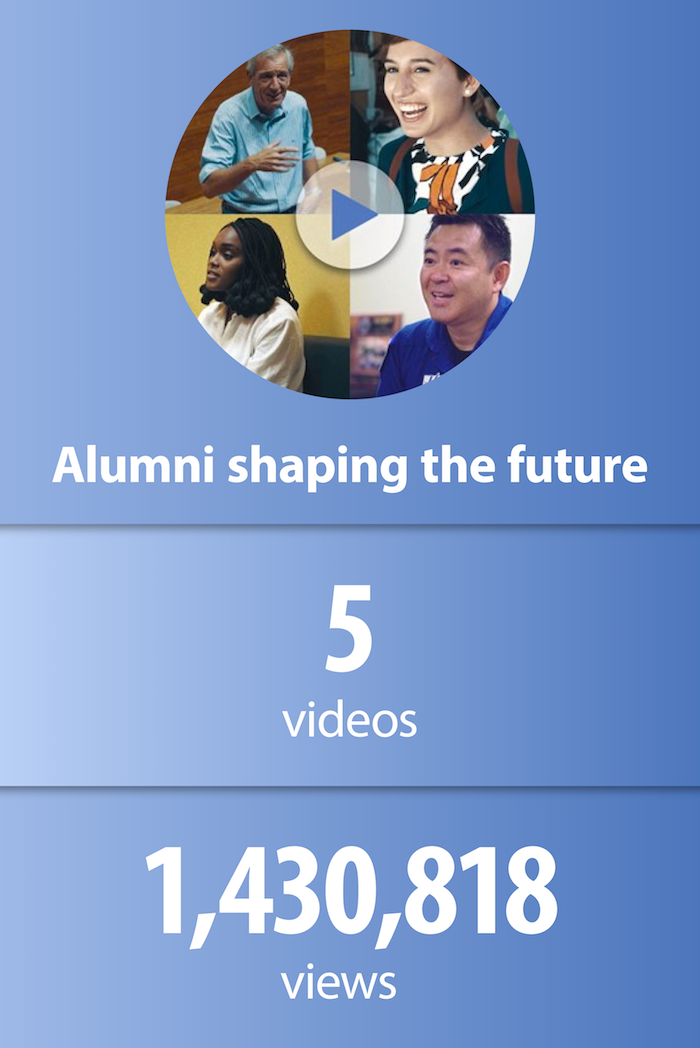 In a series of four videos, we met four very distinct and equally admirable alumni who applied their IB learning in an immensely positive way.
Journalist Aernout van Lynden, activist Maryam Al-Ammari, musician Falana, and astronaut Akihiko Hoshide, told us their IB stories, and inspired current and future graduates.
Alumni around the world
In our Featured Alumni series, we heard from IB alumni in a huge variety of locations and roles about their IB experience, their inspiration in life, and their advice to IB students. Ervin Liz, a DP graduate of UWC Red Cross Nordic, Norway, shared some words to live by:
"My conclusions so far are that you can make a difference in many ways and at different scales. If you want to help people through projects of massive scale that is fantastic. If you're going to help your neighbour or the people in your town or city, that is great too! What matters, in my opinion, is that you do things with love, care, and compassion." —Ervin Liz
Our alumni do incredible things every day to make their community—and the world—a better, more peaceful place. These are just a few who represent what it means to be an IB graduate, and what it means to put the skills learned in the IB into practice.