IB recognition resource library
The International Baccalaureate® (IB) strives to provide easily accessible, accurate and updated information on IB recognition for all of our stakeholders.
Browse our collection of the most frequently requested resources in the following categories:
Subject Briefs: COVID-19 Adaptations for May 2021 and November 2021
As a result of the impact of the COVID-19 pandemic the IB has decided to make appropriate adaptations to May 2021 and November 21 assessments, whilst maintaining the coverage of learning objectives for each subject. Therefore, the tables in each of the Subject Briefs below which state the Marks, Weightings and Examination Lengths for a normal session will not apply for these two upcoming exam sessions. We have therefore created this reference document, covering all subjects, which summarises:
adjustments made to examination times for components that have been adapted for May and November 2021
modified marks and weightings, where appropriate and applicable, for components adapted for May and November 2021.
To ensure the continued quality of subject-specific and programme-wide student outcomes, all weightings have been carefully evaluated to ensure equity and reliability for grade award.
Where there have been no adaptations in a subject, the established guide marks and weightings have not been changed. For subjects that do have adaptations for M21/N21, these principles have guided the determination of weightings:
They are proportional to the M21/N21 adaptations within each subject.
The necessary balance between externally and internally-assessed components, including both examinations and coursework components, has been accounted for.
Differentiation between SL and HL, where appropriate, has been maintained.
Language and literature
Language A: literature SL/HL (last assessment 2020)
Language A: literature SL & HL (first assessment 2021)
Language A: language and literature SL/HL (last assessment 2020)
Language A: language and literature SL & HL (first assessment 2021)
Literature and performance SL



Language acquisition
Classical languages SL/HL
Language B SL/HL
Language ab initio SL/HL

Individuals and societies
Business management SL/HL
Economics SL/HL (first assessment 2022)
Geography SL & HL
Global Politics SL/HL
History SL/HL
Information technology in a global society SL/HL
Philosophy SL/HL
Psychology SL & HL
Social and cultural anthropology SL & HL
World religions SL

Sciences
Biology SL/HL
Chemistry SL/HL
Computer Science SL/HL
Design technology SL/HL
Environmental systems and societies SL
Nature of Science – Pilot
Physics SL/HL
Sports, exercise and health science SL & HL

Mathematics
Further mathematics HL (last assessment 2020)
Mathematical studies SL(last assessment 2020)
Mathematics SL/HL (last assessment 2020)
Mathematics: analysis and approaches SL & HL (first assessment 2021)
Mathematics: applications and interpretation SL & HL (first assessment 2021)

Arts
Dance SL/HL
Film SL & HL
Music SL & HL (first assessment 2022)
Theatre SL/HL
Visual arts SL/HL

The core

Creativity, activity, service
Extended Essay
Theory of Knowledge (last assessment 2021)
Theory of Knowledge (first assessment 2022)
School-based Syllabus
An SBS is a DP course that has been proposed and developed, in close collaboration with the IB, by an IB World School that has completed at least two examination sessions. An SBS provides an opportunity for a school to develop a course that is not otherwise offered by the IB and that meets the particular needs of their students. An SBS must be officially approved by the IB before it may be offered by a school.
Art history

Astronomy

Brazilian social studies

Classical Greek and Roman studies

Food science and technology

Marine science

Modern history of Kazakhstan

Political thought

Turkey in the 20th century

World arts and cultures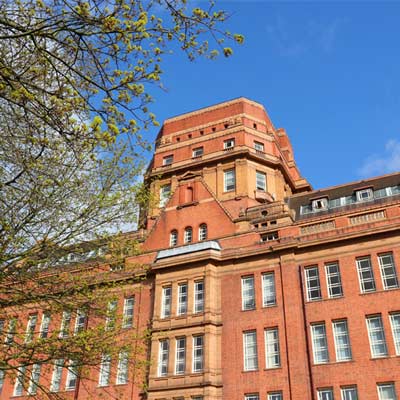 Stanford University video series
Meet university admissions officers from institutions accepting IB students from around the world. They discuss their perspective of the IB and how prepares students for university success
IB regional offices:
IB Africa, Europe, Middle East
For additional assistance:
Contact us or visit our FAQs