The Diploma Programme (DP) is a comprehensive learning experience that supports the nature of knowledge, independent research and community understanding and equips 16-19 year-old students with an international, geographical and cultural awareness.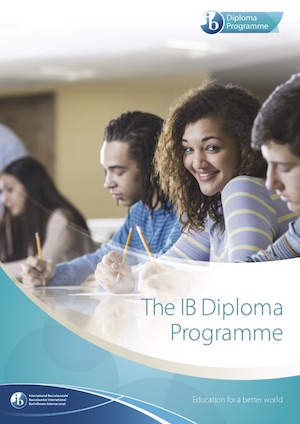 The DP inspires students to become intellectual, ethical and culturally aware lifelong learners who study multiple languages, excel academically and have a desire to learn. All DP students engage in high levels of rigor and develop skills to think critically, communicate carefully and learn ethically.
Find out more about the DP.
How the DP works
The DP curriculum is made up of the DP core and six subject groups. Most DP courses can be taken at either standard level (SL) or higher level (HL).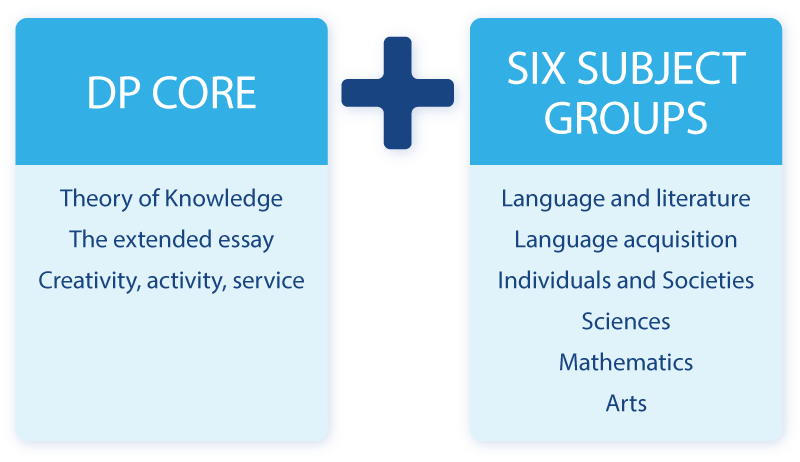 Diploma Programme candidates must study one DP course from each of the six subject groups. Alternatively, a candidates may substitute a course from the Arts subject group for a course in either the Language and literature, Language acquisition, or Individuals and societies subject groups. DP candidates are also required to study three subjects at higher level (HL) and three subjects at standard level (SL) in order to qualify for the Diploma. These DP courses provide students a unique academic experience in transformational approaches to learning. You can find a complete list of DP courses along with subject briefs here.
Read facts and figures from around the world
about the DP curriculum.
Find out more about IB student assessment, DP subject briefs, course selection guidance and the DP curriculum.
Research about the DP
A recent study suggests that DP students from across the world demonstrate higher levels of global mindedness than other young adults. In addition, a 2020 study on DP students in Australia, England and Norway found that IB students had significantly higher levels of critical thinking than their non-IB peers with teachers and students believing that the Theory of Knowledge course, extended and DP subjects fostered critical thinking development.
IB students have very high educational aspirations, with 98% of students from a global study aspiring to at least a bachelor's degree at the end of the DP. A study examining education outcomes in IB students enrolled at university in the UK, found that IB DP students were three times more likely than matched A level students to enroll in a top 20 university and 21% more likely than matched A level students to continue to their second year of university study or to leave after gaining their intended award. Similar findings are identified in the US, where 88.1% of DP graduates who enrolled in a four-year postsecondary institution immediately after high school were enrolled in the same institution the following year.
For an overview of DP studies conducted from around the world, read the DP key findings, the DP core key findings and the DP infographic.
For further research about the impact of the DP on students, schools and teachers, please read through the DP research outcomes.
"My greatest takeaway from the DP is being able to see the world from different perspectives; it opened my eyes, and now I have no limits."
—Abril Morishita, Mexico City
For more DP information, please read our frequently asked questions.