The IB works with schools, governments and international organizations to develop challenging programmes of international education and rigorous assessment. It offers the best possible international education for students of all abilities and backgrounds. In Chicago, the IB—together with Chicago Public Schools (CPS)—has had a transformative impact on students and teachers.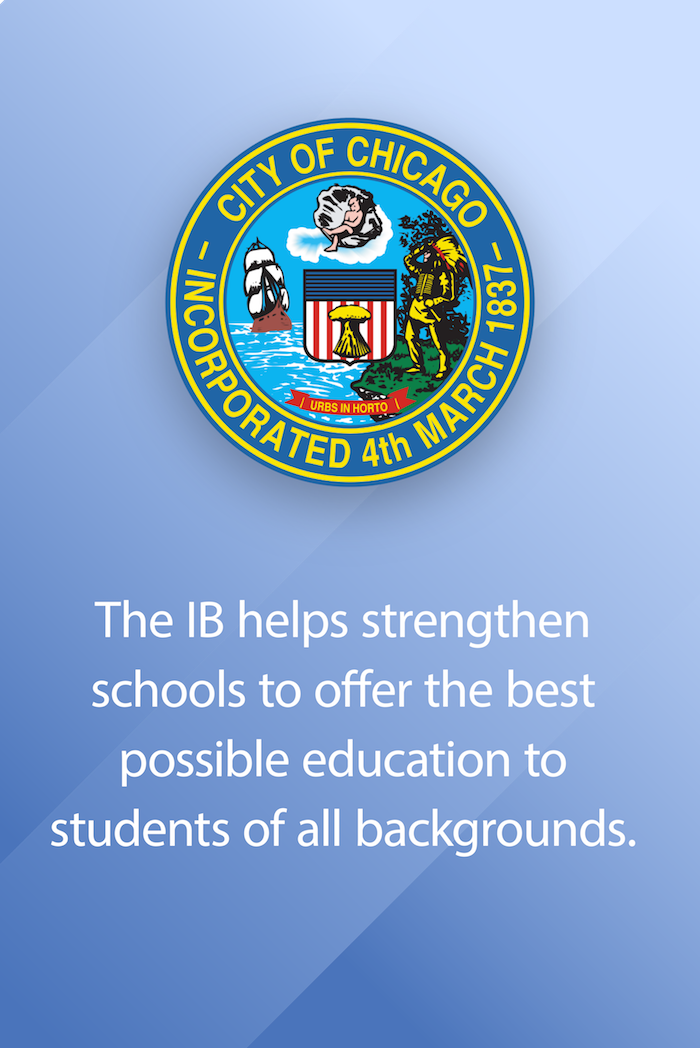 IB programmes continue to be a pathway to academic success for traditionally underserved students in Chicago Public Schools (CPS) in the USA. CPS now have over 100 IB programmes, and all four IB programmes are well represented. Over the past 30 years, this transformation has taken place, serving students who are mostly economically disadvantaged, and who often speak a first language other than English.
Many students now study IB programmes from their first day of school until their last—starting with Primary Years Programme (PYP), moving into Middle Years Programme (MYP), then finishing with either Diploma Programme (DP) or Career-related Programme (CP). Research shows that CPS IB students outperform their peers when it comes to enrolling in college, and that they are more likely to stay enrolled compared to matched non-IB students. Overall, the DP graduates interviewed felt that they were academically well-prepared to engage and succeed in college coursework, and described analytical writing and math preparation, motivation, work habits, organization and time management as strengths.
Through changes in leadership, through political turmoil and in full partnership with IB, Chicago has become a model of how to transform schools and offer a continuum of international education.
"Indeed, the IB programme in Chicago appears to have accomplished something very rare in urban education: it took economically and socially disadvantaged students and radically changed their long-term educational prospects by making them world-class learners with an arsenal of academic skills." – Working to My Potential: Experiences of CPS Students in the International Baccalaureate Diploma Programme by the Chicago Postsecondary Transition Project at the University of Chicago Consortium on Chicago School Research.