The IB Global Centre in Bethesda, United States, was founded in 2010 after relocating from New York City (1975-2010). The office is located in downtown Bethesda, less than two miles from the Washington DC/Maryland border.
Our Bethesda office is currently home to over 150 staff members, and the main departments stationed here are:
Schools office with 7 different departments
IT
Research
Finance
Global HR
Communications and Marketing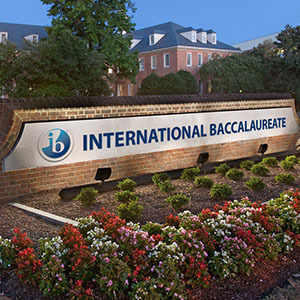 Located across from the Bethesda metro stop with easy access to I-270 and I-495, the office is conveniently located to all three major DMV airports. The office is just steps away from Bethesda Row, which features some of the best dining and coffee shop options in the area. Convenient parking is available below the building with direct and secure access to the office.
In 2023, the Bethesda office will relocate just a few miles down the road officially crossing the Maryland state border into Washington DC. The U.S. capital city is home to the White House and is rich in history, culture, restaurants and entertainment. The annual Cherry Blossom Festival, a main attraction every spring celebrates the blooming of over 3,000 cherry blossom trees gifted to the city by Tokyo in 1912 as a celebration of friendship between the two cities.
"I joined the IB because I wanted to be part of an organization that shared the same core values as mine, that did something meaningful for the world, and left a positive footprint in society. What I like most about working at the IB is the international-mindedness and approach, living in a globalized world such as today, the IB keeps a strong focus on diversity and inclusion in the workplace." — Renzo Olaechea, Global Benefits Specialist, Washington DC