The workplace is changing, and education must too. Join us for this webinar to learn how the Career-related Programme combines academic and employability skills in an innovative framework of international education that is recognized and respected globally.
Increasingly, universities are seeing applications from students with a mix of academic and vocational qualifications. The CP fosters:
Academic Skills – such as numeracy skills and analytical writing.
Employability Skills – such as time management, problem solving, self-discipline, and perseverance.
Technical Skills – needed to pursue a specific career pathway, upon completion of education.
What does the webinar cover?
The benefits of combining academic rigor with career and technical education
How the CP can help solve some of the most pressing education challenges
Ways the CP can boost student and faculty engagement with through an innovative curriculum framework
This webinar was recorded on 9 August 2017.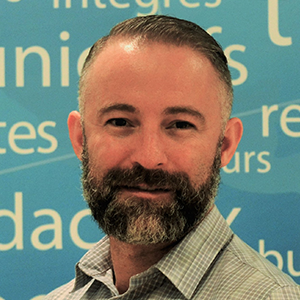 Speaker: Phillip Evans
This webinar is hosted by Development Specialist Phillip Evans. Phil has nearly a decade of experience with the IB: teaching DP Literature and Language B English, serving as Director of Education in an IB World School implementing both the MYP and the DP, and most recently in his role as Development Specialist for the IB Washington, DC Office. Phil has a Masters degree in Education Leadership and Management from Royal Roads University. He is invested in supporting schools to
implement the IB authentically, while nurturing their own unique identity.