Jobs at IB World Schools
Educators looking for positions at IB World Schools can find vacancies and promote their availability through the Council of International Schools (CIS).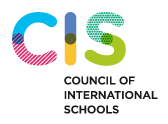 The IB's collaboration with CIS will provide the best service possible to schools.
How the service works
Educators apply to become candidates with CIS, and post their portfolio to an online database, which can then be accessed by CIS member schools looking for new staff.
Through CIS, candidates can also search the CIS database for available positions. Every CIS member school goes through a rigorous membership process, including a school visit, and agrees to the CIS code of ethics covering recruitment and employment practices.
For further information on using CIS recruitment services, visit the CIS website. Vacancies are listed in English only