From 2010-2014, the IB undertook a comprehensive review of the Middle Years Programme. This project, MYP: Next chapter, created a new, more rigorous curriculum framework that supports greater recognition of the programme by governments and institutions of higher education.
MYP assessments meet strict quality standards
As of January 2016, all MYP eAssessment subjects are entered in England's Register of Regulated Qualifications, as an offering from the IB. This official recognition by England's government regulator assures schools, parents and students that MYP assessments meet strict quality standards. The international community can have confidence that:
MYP course results reliably indicate the knowledge, skills and understanding students have demonstrated
MYP ePortfolios and on-screen examinations show what a student has achieved
MYP subject group guides and support materials provide the information that teachers and students need to pursue the qualification successfully.
Ofqual's recognition of the MYP provides a sound basis for the next phase of MYP recognition MYP grades provide important externally-verified results that are poised to serve as an alternative to state or national examinations, and to support applications for university or other post-secondary education.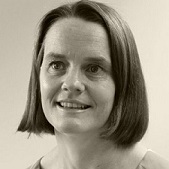 "We are delighted that the MYP has been recognized as a high quality programme by Ofqual. This recognition adds important credentials and validates public confidence and trust in the programme. Furthermore, it highlights that we are publicly demonstrating that the IB is meeting globally-recognized standards with the development and delivery of curriculum and assessment."
- Paula Wilcock, IB Chief Assessment Officer
IB MYP course results and the IB MYP certificate
The MYP offers official IB awards based on students' successful completion of programme requirements, including MYP eAssessment. IB MYP course results are the programme's leading award. They show each discipline a candidate has taken and the grade achieved (1‒7) as well as achievement in the personal project and the interdisciplinary on-screen examination.
The IB MYP certificate and the IB MYP bilingual certificate are available to students who complete the IB's broad and balanced course of study for middle level learners. These awards represent meaningful, IB-validated recognition of students' achievement in the MYP and their preparation for future study.