This workshop empowered me in so many ways: on a personal level, but also how I can actually improve everything we do at school by empowering the people who work with me.

Esme de Jager - Principal, Westwood International School, Botswana
Leadership workshop series
If you're ready to seize your passion for education and explore a new career path in international education leadership, start investigating what it means to lead in an IB context through these workshops designed specifically for aspiring leaders.
About IB leadership workshops
This innovative series of research-driven workshops provides hands-on scenario-based learning, whether you are a new leader, an established leader or an emerging leader. Gain deep understanding of effective leadership through demonstrations, guided interpretation of research findings and real-life examples led by highly experienced, knowledgeable IB educators.
Areas these workshops focus on
The core workshops
Other leadership workshops
For executive leaders and experienced heads of school
What past participants are saying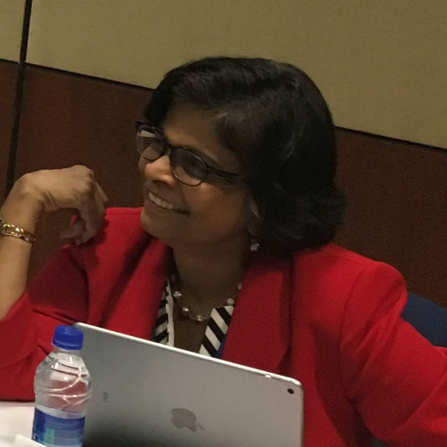 Vidya Jaisaree, Principal, Early Years and PYP, Sekolah Ciputra, Indonesia
"After 30 years in education, I thought I didn't have more to learn about leadership, but I learned so much! The exercises conducted were of a higher level and stimulated deep thinking and reflection. As a new PYP head, I am eager to share this leadership learning experience with my coordinators and lead teachers."