Multi factor authentication guide
As the IB strengthens its digital network, we're putting in place a range of security measures to help you get the most secure access possible to IB materials and digital platforms. To strengthen data security, we are implementing multi-factor authentication and this is your user guide to get you started on a smoother, more secure journey with the IB.
This guide contains all of the essential information to help you make full use of PingID, the IB's new multi-factor authentication system. The guide includes a description of the system's functions and capabilities, contingencies and alternate modes of operation, and step-by-step procedures for access and use.
Getting started
To get started, simply log in to your IB system requiring multi-factor authentication (MFA) and you will be re-directed to the PingID welcome page. Click 'Start'.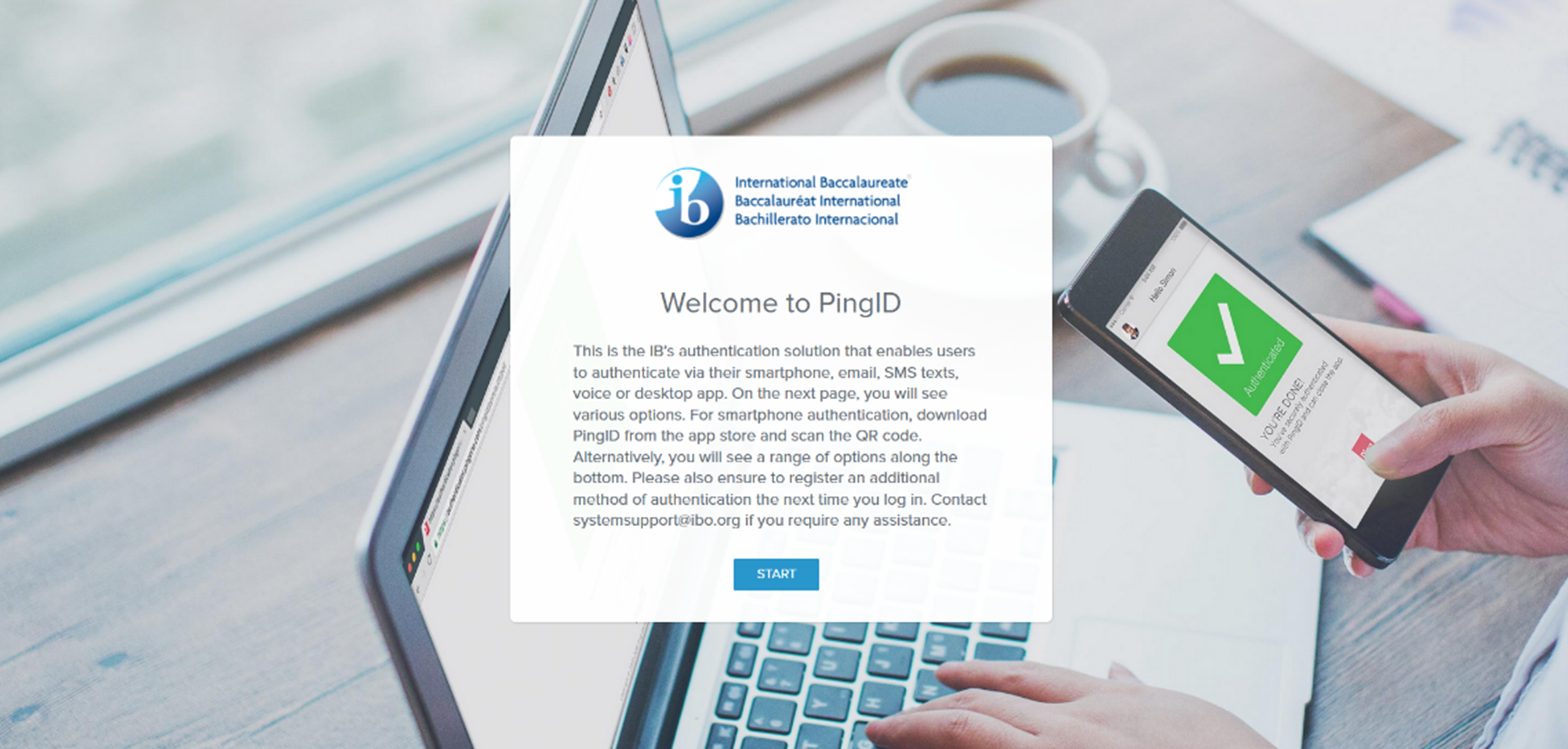 The PingID welcome page is the first step of the authentication process. Here, you'll have some options: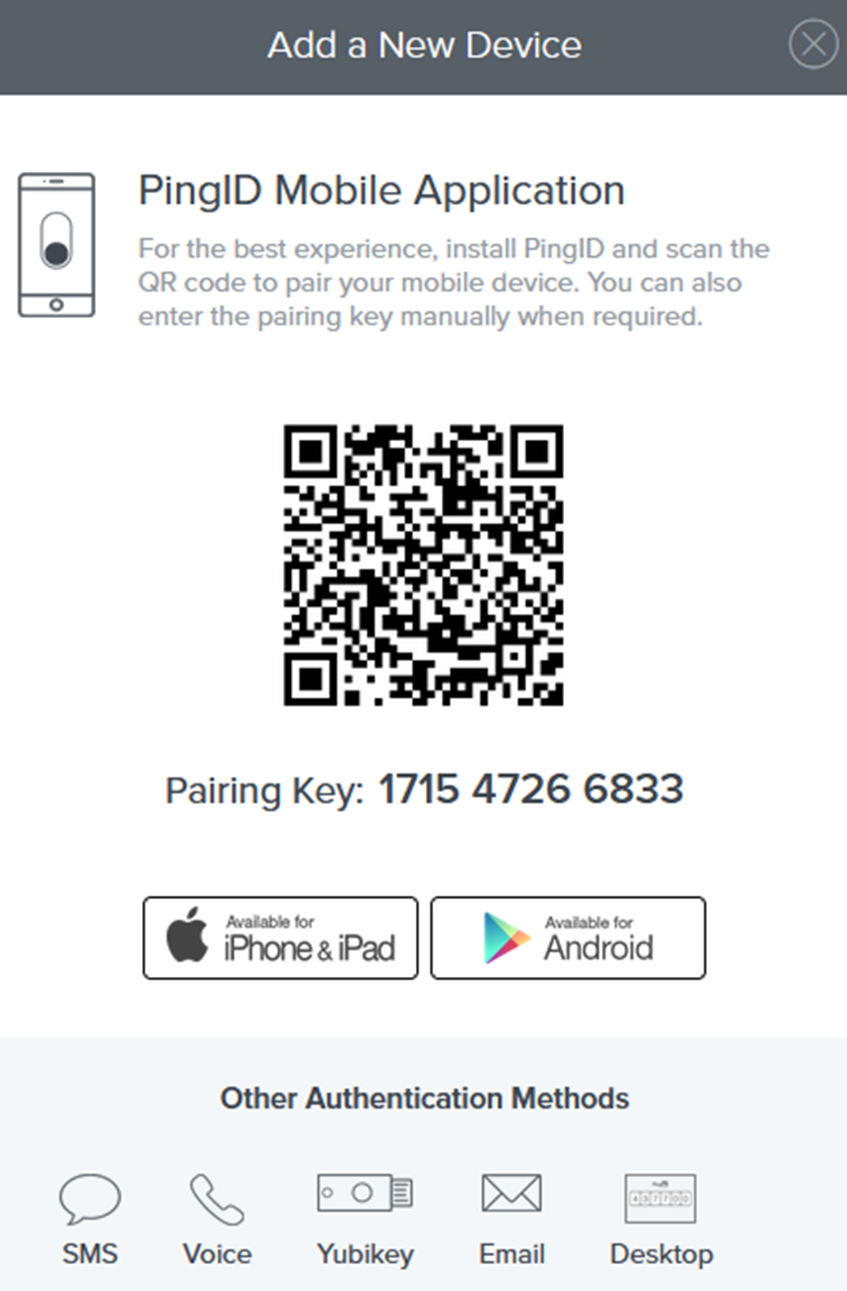 You can authenticate via a mobile QR code if the app is already installed
You can authenticate with an alternative method.
The welcome screen is only displayed the first time you use PingID, the next time you log in to your chosen business system you will be redirected to your chosen PingID authentication method.
Please note that it is highly recommended that you set up at least 2 methods of authentication to ensure that you are secure and also maintain wider and easier access to the systems you require.
What next?
Below you'll find further information on the options available to you as you complete the authentication process.