Dr Freeman A Hrabowski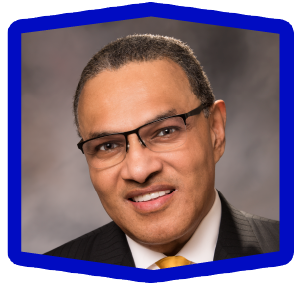 Dr Freeman A Hrabowski has been President of UMBC (University of Maryland, Baltimore County) since 1992. He is a consultant on science and mathematics education to national agencies, universities, and school systems. In 2012, he was named by then US President Barack Obama as chair of the President's Advisory Commission on Educational Excellence for African Americans. He leads a university that has been recognized as a model for inclusive excellence by such publications as U.S. News, which in the past 10 years has also recognized UMBC as a national leader in academic innovation and undergraduate teaching. In 2012, Dr Hrabowski was named as one of the 100 most influential people in the world by TIME magazine. More recently he received the American Council on Education's Lifetime Achievement Award (2018), the University of California, Berkeley Clark Kerr Award (2019), and the University of California, San Francisco's UCSF Medal (2020). His most recent book, The Empowered University, examines how university communities support academic success by cultivating an empowering institutional culture.
Jill McManigal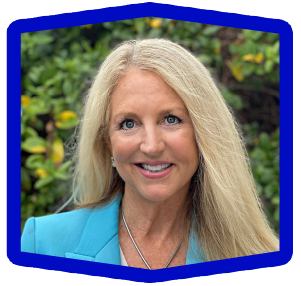 Jill McManigal, mother of two amazing children who were educated through the IB Primary Years Programme, is the co-founder and Executive Director of Kids for Peace, a global non-profit that empowers young people to create peace through hands-on service, global friendships and thoughtful acts of kindness. She has a communications degree from the University of Southern California, a master's degree in education, and years of experience as an elementary school teacher. Jill is also a playwright and director of children's musicals, an IB rally coordinator, a world traveller and an avid volunteer … she was clearly destined to start this magical non-profit!
What started in 2006 as a club in her backyard has grown into a worldwide movement, with over 18 million young people participating in 115 countries. Always leading with love, Jill mobilizes children and helps them put their compassion into action. Whether building schools in Kenya and Pakistan, playgrounds in Puerto Rico, a health clinic in Liberia, a school and friendship centre in Mexico, or inspiring a billion acts of kindness across the planet, Jill is joyfully helping to create a kinder and more compassionate world for all.
Joe Sanfelippo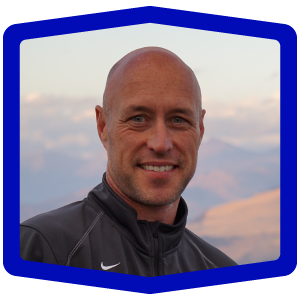 Dr Joe Sanfelippo is the Superintendent of the Fall Creek School District in Fall Creek, Wisconsin, home of the Fall Creek Crickets. The Fall Creek School District was named an Innovative District in 2016 and 2017 by the International Center for Leadership in Education. Joe holds a Bachelor of Arts degree in Elementary and Early Childhood Education, master's degrees in Educational Psychology and Educational Leadership, and a Doctor of Philosophy degree in Leadership, Learning, and Service. Joe has authored multiple books, including Hacking Leadership: 10 Ways Great Leaders Inspire Learning That Teachers, Students, and Parents Love (Sanfelippo & Sinanis, 2016), and his latest, Lead from Where You Are: Building Intention, Connection, and Direction in Our Schools (Sanfelippo, 2022). He was selected to be 1 of 117 Future-Ready Superintendents in 2014 and 1 of 50 Personalized Learning Leader Superintendents in 2016 by the United States Department of Education. Education Dive named Joe their National Superintendent of the Year in 2019.