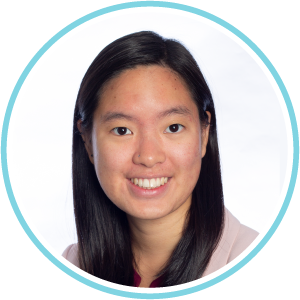 Hui Yu Chan
Hui Yu Chan graduated with a Bachelor of Business in 2018 and is now in her final year of a master's in information technology at Flinders University, South Australia. As the use of technology shifted, Hui Yu realized how quickly it was shaping the modern world across all industries. Her passion for numeracy, combined with endless technological possibilities, shaped her career development—her desire to bridge the technology gap between stakeholders led Hui Yu to pursue her current degree.
---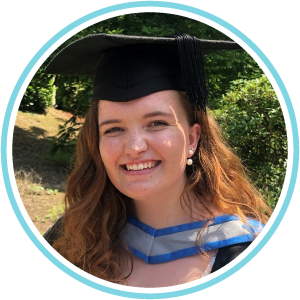 Claire Cooper
Claire Cooper studied for her IB Diploma from 2016 to 2018 at Sir Henry Floyd, a grammar school in England. She went on to do a degree in history and international relations followed by a master's degree in conflict, security and development, both at the University of Exeter. Claire has had multiple experiences in research, particularly for non-governmental organisations. She is currently taking a year off between university and working life and will be travelling around Australia with her partner. In September, Claire will begin her career for PricewaterhouseCoopers (PwC) in London. In addition to her own experience of the IB, she is also the granddaughter of former IB Director General, George Walker. Claire said: "I am here partly to speak in remembrance of his impact on my studying following his passing away March last year. It was both his love of the IB and my growing interest in global politics that led to my choice of taking it instead of A-levels, a decision that has shaped my interests and skills."
---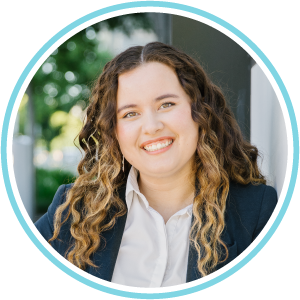 Jasmine Werneburg
Jasmine Werneburg is a disability and human rights lawyer at Equality Lawyers in Adelaide, South Australia. She is a strong ally to the disability community, youth and CALD (culturally and linguistically diverse) communities. Jasmine completed her IB Diploma at Adelaide's Woodcroft College in 2014 and a combined degree of Law, Business Management and Advanced Leadership at Flinders University in Adelaide in 2021.

Developing her passion for education and the rights of young people while working as a piano teacher while studying, Jasmine took students under her wing who had been labelled as "difficult" or "slow". She found that with the right approach to teaching, those students exceeded all expectations and gained a love of learning.
Before becoming a lawyer, Jasmine was also heavily involved in youth and student advocacy including:
mentoring 50 law and business students
running the Flinders Business Students Association (FBSA), the student body charged with advocating for business students' education and wellbeing
consulting in regional South Australia to provide recommendations to assist in early intervention of drug and alcohol misuse.
Jasmine was also awarded the New Colombo Plan Scholarship on two occasions, the first to study in Malaysia, and the second to study constitutional law in Indonesia.