Included for all participants
Get ready for a night of entertainment and a feast of South Australian flavours at the IB Global Conference Celebration Dinner! This special event will take place on Monday 20 March from 6.00pm to 10.00pm, on the Lawn of the Adelaide Convention Centre.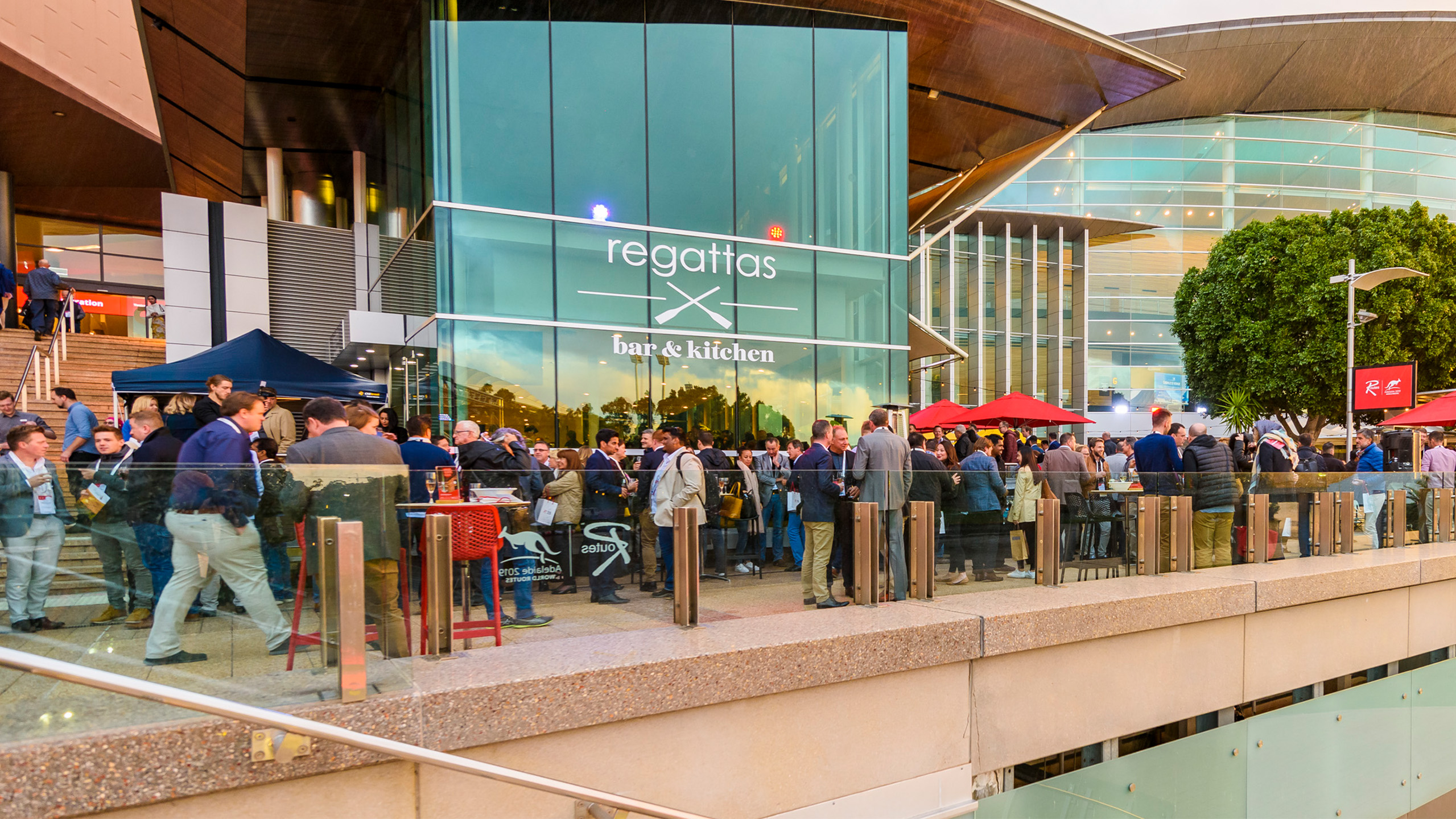 Adelaide, otherwise known as Australia's Festival State, is home to some of the biggest arts festivals in the Southern Hemisphere. Get a taste of Adelaide's beloved festivals at the Celebration Dinner! Food trucks and various dining stations will be on-site to serve sumptuous treats and drinks, while you are entertained by a series of bands and Fringe acts throughout the night. You will also meet South Australian artisan producers, hear their unique stories and sample their products. This is a great opportunity to relax and connect with other attendees while celebrating the colour, tastes and sounds of everything the Festival State has to offer.
Take in the magnificent views of the River Torrens and the Riverbank Precinct as you dine and wine with us at this unforgettable evening at IB Global Conference, Adelaide!
If you would like to bring a guest to the IB Global Conference Celebration Dinner, please purchase a Companion special event pass here:
For any allergies or dietary needs, please make your selections through your individual registration.