Speakers
Lance King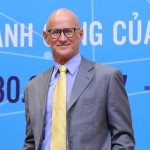 Lance King is an internationally recognized author, teacher and workshop facilitator who has worked with over 250,000 students worldwide and thousands of their teachers and parents. He is the creator of the Art of Learning programme, which is taught in over 300 schools in 34 countries, and he is a specialist in the direct teaching of 21st century skills. Within the IB he designed the Approaches to Learning (ATL) framework for both the Middle Years Programme (MYP) and Diploma Programme (DP). He is the author of six books on teaching and learning. Lance and his wife live in Raglan, New Zealand, and have four grown-up children.
Heather Michael
Heather Michael is a teacher, Diploma Programme (DP) coordinator, researcher and IBEN workshop leader from Citadel High School in Halifax, Nova Scotia, Canada. Her teaching and research interests include stories across spaces, meaningful reflection, student experiences in the DP, and equitable access to IB. She holds a doctorate from Teachers College, Columbia University, which is focused on equitable access to IB programs through an exploration of the spatial lives and stories told by adolescents. In 2016, she received the IB Jeff Thompson Research Award and completed a two-year study about how 16 DP students across North America made sense of the IB core.


Dr Cherissa Vitter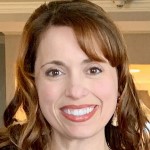 Dr Cherissa Vitter is an Assistant Professor of IB Education at Southeastern Louisiana University and is responsible for teaching courses leading to the IB Educator Certificate in Teaching and Learning. Cherissa is a clinical coach for US PREP and consults nationally with universities providing guidance in teacher preparation and evaluation development. Certified by the National Society for Experiential Education, she has presented nationally on experiential education and consults with universities to create online learning opportunities. Her area of research is teacher evaluation and experiential learning online. Cherissa currently serves as the President of the Louisiana Association of IB World Schools.
Rémy Lamon
After 20 years as a teacher (TOK, various DP and MYP language A and B courses), department head, coordinator and section head, Rémy Lamon rejoined the IB as IB World Schools Manager, overseeing a project that aims to improve support for francophone schools.