Sponsors and exhibitors
Thank you to our sponsors and exhibitors for their support of the 2017 Global Conference The Hague.
Global Sponsors
Special thanks go out to our Global Sponsors who support all three IB Global Conferences in 2017.

Follett is your one-stop shop for IB materials and merchandise. Follett is the exclusive worldwide distributor for materials published by the International Baccalaureate (IB). The same great IB materials and merchandise previously purchased through store.ibo.org are now delivered with the expertise and support of Follett at titlewave.com/go/ib. This includes exam papers, books, merchandise and other library and classroom materials. Also available from Follett is content from other leading publishers for the IB sector including Oxford University Press, Hodder Education, Cambridge University Press and Pearson.

Kognity publishes intelligent and interactive textbooks specifically for the DP curriculum. Students' progress and knowledge strength is tracked for each part of the syllabus, and teachers can view the statistics, send automated assignments and differentiate their teaching. 90% of students say Kognity improves their grades, and 95% of teachers recommend Kognity.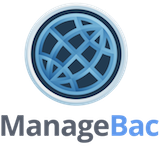 Faria Education Group provides integrated systems to enhance efficiency in international education. Faria Education Group is the world's leading provider of software to IB World Schools, and offers a fully integrated school management suite: ManageBac for planning, assessment and reporting, OpenApply for admissions and enrolment, and iSAMS, our integration partner, for international school information management. ManageBac, OpenApply and iSAMS provide an integrated cloud-based solution for international schools with a robust core management system linked with data synchronisation and LaunchPad Single-Sign-On. Faria Education Group currently serves more than 2,200 leading IB World Schools in over 120 countries.
Oxford University Press resources fully immerse learners in the IB approach, building the in-depth subject knowledge and interdisciplinary skills central to long-term achievement. Oxford develops DP Course Books directly with the IB, and also produces a wide range of study tools and MYP resources.

Pamoja is a group of progressive digital learning experts leading educational innovation, with a mission to broaden access to the DP on a global scale. We are creating a world where all young people have the opportunity to learn, through delivering flexible blended learning strategies. We have been developing and delivering online DP courses since 2009, and now have more than 4000 students in 750 schools in over 110 countries.
Platinum Sponsors
There are 160 international institutions and organizations in The Hague, employing more than 14,000 people who are committed to working towards a safe and just world. Find out more about the organizations and what they do.
The Hague is the International City of Peace and Justice. It is the United Nations' second city, after New York. As far away as Sarajevo, Nairobi and Kabul, the name "The Hague" represents hope: Hope for millions of people that the crimes perpetrated against them will not go unpunished. Hope for a peaceful future.
Tens of thousands of people from all over the world live and work in or near The Hague. They bring extra colour to the city and highlight its unique international character. The Hague is an attractive city for international companies to base themselves; there are more than 300 in the region.
Please visit the website for more information.
Gold Sponsors
At BridgeU, we know that the needs of schools, students and universities are constantly evolving, as the world of higher education (HE) experiences extraordinary growth. By 2025, there will be 100 million new students in HE, and eight million of those will go to university in a new country. As viable new alternatives to traditional learning environments emerge, it is vital that schools adapt, in order to prepare today's students for tomorrow's world.
ClassLink® empowers your students and teachers with instant access to their learning resources. ClassLink® OneClick® includes a library of over 5,000 single sign on apps and instant links to file folders at school and on Google, Office 365, and Dropbox cloud drives. ClassLink® with OneRoster™ easily and securely delivers class rosters to any publisher using open technology standards. ClassLink® Analytics gives decision makers the usage data they need. Accessible from any computer, tablet or smartphone, ClassLink® is ideal for 1-2-1 and Bring Your Own Device (BYOD) initiatives.
GL Education is the leading provider of benchmarking and formative assessments to UK schools. Our assessments are used by international schools in over 100 countries worldwide to drive the delivery of differentiation in the classroom; support admissions processes and inclusion initiatives and to inform whole-school wellbeing strategies.
Turnitin works in partnership with over 10,000 higher education institutions worldwide. This community gives us a unique insight into the skills your students will need to succeed in higher education and beyond. We believe that instilling values of academic integrity in MYP/DP students can play a large part in creating the original thinkers of tomorrow. Our innovative Feedback Studio service has been developed to prepare young people for their next steps. It supports institutions by helping them to check content for originality against the world's largest database, deliver impactful feedback and develop student independent critical thinking skills. Talk to us at IB Global about how we can partner with you for success with integrity.
Unifrog is the one-stop-shop destinations platform. The multi-award-winning system supports students with every step from working out what they want to do after high school, to making a successful university application to universities in the UK, USA, Europe and Australia. Helps schools with everything from planning their career guidance programme, to managing applications to multiple routes, to analysing destinations data. Unifrog's unique approach is to put pertinent data and powerful analytical tools into the hands of students, teachers and parents. We empower our users to take charge of the destinations process.
Silver Sponsors
Cambridge University Press is a world-leading international education publisher, providing educational materials, resources and services to teachers and learners in over 160 countries. We hold ourselves to the core values of the University of Cambridge, ensuring all of our publishing advances the Cambridge standards - encouraging and supporting critical thinking, problem solving, thinking skills and creativity.
As a not-for-profit organisation, our core focus is delivering inspiring and high-quality resources for teachers and students.
Learn more here.
Eteach is trusted and used by more than 7,500 schools internationally, 96% of whom renew with us every year. Our 17 years' experience in global recruitment give our schools the ability to attract and recruit quality teaching professionals quickly and cost effectively. Our market-leading education-only job board and award-winning technology School Recruiter allows schools to tailor their own online application form and receive 'one-click' applications, engaging quickly with the best candidates worldwide. Last year, our advertisers placed more than 65,000 education vacancies in front of our 1.7 million registered candidates, who on average make 1.2 million job searches and 1 million site visits each month.
Haese Mathematics is a family-owned publishing house in Adelaide, Australia. We are best known for the books we publish to support the MYP and DP. The international schools market has demanded rigorous, accurate mathematics, well-chosen examples, well graded questions, and an appropriate balance of traditional teaching, investigation and inquiry, and use of technology. It has also demanded cultural awareness and sensitivity, and language which is accessible to the ESL reader. The end results are student-focused books that are carefully written and produced, consistent definitions, and language. Our publications are well regarded by teachers and students, and are used in over 150 countries.
At HP, we believe that the most important skill schools can teach is learning itself. We are offering cutting-edge technology that helps prepare future thinkers, leaders and innovators by encouraging active learning and exploration, and supporting diverse instructional approaches.
Moravia and HP work together to bring you the best possible solution in hardware, software and support to help you use technology in the classroom. We will demonstrate graphing calculators, 3D scanning and VR solutions.
Oxford Study Courses is a network of hundreds of IB teachers, coordinated by a professional management team. We visit schools, teach on vacation courses and create IB review content, supporting tens of thousands of IB students each year. A fresh voice at the right time can make all the difference.
Exhibitors
Centre for Development, Learning & Technology (CDLT)
Council of International Schools
Houghton Mifflin Harcourt (HMH)
IB World Student Conference 2018
IBSCA - IB Schools and Colleges Association of the UK and Ireland
International Leadership Academy, The British School in the Netherlands
International University Alliance
Jungle Lore Student Expeditions
Scientific & Chemical Supplies Ltd
Softlink - Student Library Systems
Texas Instruments Education Technology
The Experiment in International Living
Yearwood International / Fly2School
Become a sponsor or exhibitor
For more information about sponsorship and exhibitor packages and to register, please click below: