Keynote speakers
Below, you'll find information about the keynote speakers at this year's IB Global Conference in The Hague. All plenary sessions are conducted in English. Live French and Spanish translations are available.
Keynote speakers
Daniel Goleman (USA)
Teaching Compassionate Systems: the Need and the Science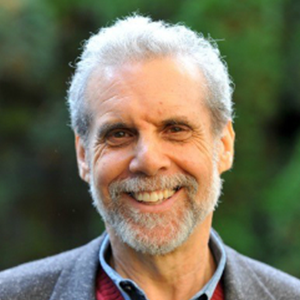 Opening plenary, 26 October 2017 (via live-stream - moderated by Mette Miriam Rakel Böll)
Overview:
Systems learning allows students to understand complexities like economics, the environment, and organizations, and to analyze how to impact them. A compassionate attitude adds the motivation to impact systems for the better. A working example of compassionate systems thinking applies this outlook to the environment. Examples of classrooms where systems learning and concern for others are being taught speaks to the pedagogy. Finally, new scientific findings speak to how sustained mental exercises impact compassion.
Speaker Bio:
Daniel Goleman, Ph.D.
Daniel Goleman is a psychologist and science journalist best-known for his 1995 book Emotional Intelligence, which became a global best-seller. That book argued for educating children's emotional and social abilities along with academics. Toward that end he was a co-founder of the Collaborative for Academic, Social and Emotional Learning, initially at the Yale Child Studies Center and subsequently based at the University of Illinois. His recent book, The Triple Focus in Education (MoreThanSound Publications) with MIT's Peter Senge, proposes that the next step in social-emotional learning add three levels: cultivation of attention and contemplative skills; empathy and compassion; and systems learning. His latest book, A Force for Good: The Dalai Lama's Vision for Our World, puts an education that values compassion at the heart of the changes humanity needs in order to meet coming global challenges.


Tony Wagner (USA)
Creating Innovators: The Making of Young People Who Will Change The World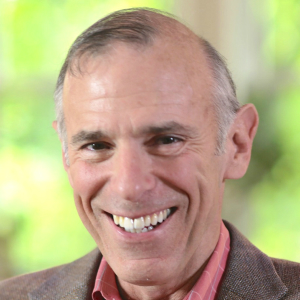 Morning plenary, 27 October 2017
Overview:
When information is ubiquitous and free, and when basic education is available to billions of people worldwide, only one set of skills can ensure this generation's economic future: the capacity for innovation. The skills and dispositions for innovation are equally important for active and informed citizenship. What must parents, teachers, mentors, and employers do to develop the capacities of many more young people to be the innovators that they want to be—and that we need them to become? What do the best schools and colleges do to teach the skills of innovation? In a talk based on his most recent books, Creating Innovators: The Making of Young People Who Will Change The World, and Most Likely To Succeed, Tony Wagner addresses questions vital to the future.
Speaker Bio:
Tony Wagner currently serves as an Expert In Residence at Harvard University's new Innovation Lab and as a Senior Research Fellow at the Learning Policy Institute, founded by Linda Darling-Hammond in 2015. Prior to these appointments, Tony was the first Innovation Education Fellow at the Technology & Entrepreneurship Center at Harvard, and the founder and co-director of the Change Leadership Group at the Harvard Graduate School of Education for more than a decade. His previous work experience includes twelve years as a high school teacher, K-8 principal, university professor in teacher education, and founding executive director of Educators for Social Responsibility.
Tony is a frequent speaker at national and international conferences and a widely published author. His work includes numerous articles and six books. Tony's latest, Most Likely To Succeed: Preparing Our Kids for The Innovation Era, co-authored by Ted Dintersmith, was just published by Scribner. Creating Innovators: The Making of Young People Who Will Change The World, was published by Scribner in 2012 to rave reviews and has been translated into 12 languages. His 2008 book, The Global Achievement Gap continues to be an international best seller, with a Second Edition recently released.
Tony recently served as the Strategic Education Advisor for a major new education documentary, "Most Likely to Succeed," which had its world premiere at the 2015 Sundance Film Festival. He also collaborated with noted filmmaker Robert Compton to create a 60 minute documentary, "The Finland Phenomenon: Inside The World's Most Surprising School System" in 2010. Tony earned an M.A.T. and an Ed.D. at the Harvard University Graduate School of Education.
Patrick Awuah (Ghana)
Educating Leaders in Africa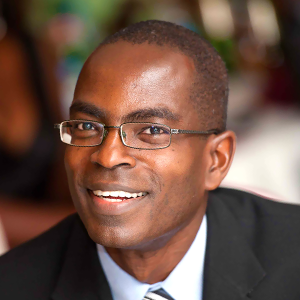 Afternoon plenary, 27 October 2017
Overview:
The question of transformation in Africa is a question of leadership. The problems confronting Africa can only be solved by enlightened and ethical Africans; and the way we educate our people has a lot to do with forming such leaders.
I will share my leadership journey after leaving high tech in the US to return to Ghana to help with Higher Education specifically to educate ethical and entrepreneurial leaders who will cause a renaissance in Africa.
Ashesi University College, seeks to enlighten youngsters and develop the skills necessary to make an impact in the life of others and future generation by engaging in the solution of key issues on our continent. Whilst we can learn from other examples around the world, the challenges faced in Africa are unique and understanding that reality has helped us design an educational experience that is meaningful and relevant to our students.
Speaker Bio:
Patrick Awuah is the founder and president of Ashesi University, a private, not-for-profit institution that has quickly gained a reputation as one of Ghana's finest institutions of higher learning. Patrick left Ghana in 1985 when Swarthmore accepted him on a near-full scholarship. In 2001, after living in America for almost two decades, Patrick Awuah returned to Ghana.
Before founding Ashesi University, Patrick worked as a Program Manager for Microsoft where, among other things, he spearheaded the development of dial-up internet working technologies and gained a reputation for bringing difficult projects to completion.
He holds bachelor degrees in Engineering and Economics from Swarthmore College; an MBA from UC Berkeley's Haas School of Business; and honorary doctorates from Swarthmore College and Babson College.
In recognition of his service to Ghana,Patrick was awarded Membership of the Order of the Volta by His Excellency, President J.A. Kufuor in July 2007. The Order of the Volta is one of Ghana's highest awards, given to individuals who exemplify the ideal of service to the country.
He has won many prestigious international awards including the MacArthur Fellowship and the McNulty Prize. In 2015, Patrick was named one the 50 greatest leaders in the world by Fortune Magazine. He has also twice been recognized by a PricewaterhouseCoopers survey of Ghanaian CEOs as one of the ten most respected CEOs in Ghana. In December 2015, Patrick was recognized by Africa Leadership Initiative — West Africa (ALIWA) as a "Genius Fellow" an honour reserved for only 20 people around the world.
He is a Fellow of the Africa Leadership Initiative of the Aspen Global Leadership Network; a member of the Council on Foreign Relations; and a member of the Tau Beta Pi honor society for excellence in engineering.
Mary Helen Immordino-Yang (USA)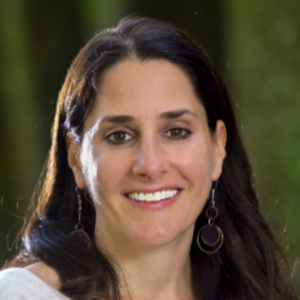 Embodied brains, social minds, cultural meaning: Why emotions are
fundamental

to learning
Morning plenary, 28 October 2017
Overview:
Social emotions like admiration and compassion shape how we think and act, who we become, and how we experience our own lives. Studies of these emotions' neurobiological underpinnings also reveal important insights about the nature of deep learning and how social experience shapes intellectual development. Mary Helen Immordino-Yang will present her research on the neurobiology and psychology of emotional feelings, including their deep visceral roots in the feeling and regulation of the body and consciousness, their propensity to heighten one's own subjective sense of self-awareness and purpose, and their connections to memory, cultural learning and the development of interests and expertise. Her studies underscore the fundamental interdependence of emotion and cognition, and the necessity of understanding students' humanity to optimally support their academic excellence and productive citizenship.
Speaker Bio:
A social-affective neuroscientist and human development psychologist, Mary Helen Immordino-Yang studies social-emotion and self-awareness across cultures, connections to cognition, resilience and moral development, and implications for schools. She is Associate Professor of Education, Psychology and Neuroscience at the University of Southern California. A former public junior-high-school science teacher, she earned her doctorate at Harvard University. She serving on the U.S. National Academies of Sciences committee writing How People Learn II, and is a distinguished scientist on the Aspen Institute's National Commission on Social, Emotional and Academic Development. She has received numerous awards for her research and impact on society. The inaugural recipient of the International Mind, Brain and Education Society award for Transforming Education through Neuroscience, she was elected 2016-2018 IMBES president. Her 2015 book, Emotions, learning and the brain: Exploring the educational implications of affective neuroscience, is available from W.W.Norton publishers (author proceeds are donated to support education).
Ewan McIntosh (Scotland)
School: at the centre of changing the world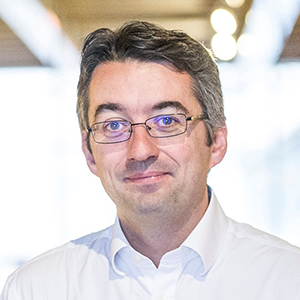 Closing plenary, 28 October 2017
Overview:

The world is screaming out for young people who can do more than just follow the rules. Following the rules is not enough any more to create the products and services that people need, or to find and resolve the planet's greatest challenges.
And yet, so much of our schools' values and systems present a challenge of their own: they are all about rule-following, and doing 'well' against pre-set criteria.
What if school wasn't about meeting the criteria, but exceeding them. What if school wasn't about following all the rules, but helping students learn when they should really go about breaking them? Sharing insights from his work with some of the world most innovative engineering and creative firms, and first-rate schools, Ewan McIntosh will show how school can be less about preparing students for an unpredictable world, and more about putting them at the centre of changing it.
Speaker Bio:
Leading projects around the world for clients in education and industry, Ewan is the passionate and energising tour de force behind NoTosh. A highly regarded keynote speaker at events around the world, he's also the author of How To Come Up With Great Ideas and Actually Make Them Happen and regularly writes about learning on his blog edu.blogs.com. NoTosh is a global consultancy with a passion for learning and a conviction that innovation and creativity can change the way people think, the way they learn and the way they work – as individuals, teams, organisations and communities. "As a French and German high school teacher in Scotland back in the 1990s, I wanted to find new ways to help students engage with my subjects – I felt strongly that technology was both critical to this and underused in the classroom, so my classes were among the first in Europe to podcast and blog as part of their daily learning. From here, it was a reasonably logical step to become National Advisor on Learning and Technology Futures for the Scottish Government … although joining Channel 4 as their Digital Commissioner in 2008 was a step in a different direction. But it was at Channel 4, that I became fascinated by the strategies and tactics that my creative colleagues were using to create imaginative and truly engaging digital services for young people. Could I take this insight and make it work in an education setting? Yes, I reckoned I could… and that's how NoTosh came about."