Speakers
Tan Teck Beng - Director, Performance Leadership Pte Ltd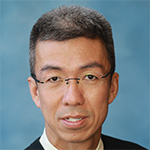 Teck Beng is the director of Performance Recognition Pte Ltd and the co-founder of Performance Leadership Pte Ltd. Performance Recognition is the winner for the Best Corporate Leadership Programme in HRM Asia (Asia #1 HR magazine and website) Readers' Choice Award 2016.
Teck Beng has delivered talks, training and workshops on sales, customer service, productivity, positive thinking, change management, communication, and leadership skills for many organisations. He has spoken in many major countries in the region, including Singapore, Malaysia, Brunei, Thailand and China.
Edgar Tham - Founder, Chief Sport & Performance Psychologist, SportPsych Consulting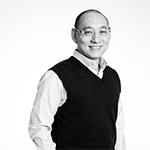 Edgar is Singapore's pioneer Sport & Performance Psychologist; he has worked with more than 40 different performance domains (e.g., sports, music, performing arts, military, civil defense, business, sales, online forex/futures trading, and motor racing) since 1993. He was employed by the Singapore Government as its very first local sport psychologist in 1995.
Edgar teaches as an adjunct teaching faculty member of several undergraduate psychology and sport science diploma / degree courses. He is also a long-time lecturer for the Singapore Sports Council's National Coaching Accreditation Programme in Sport Psychology (Mental Skills Training) since 1996. In 2010, Edgar was awarded the highly prestigious Diplomat in Sport Psychology by the International Sports Professionals Association (USA) for his pioneering work and contributions in sport psychology in Asia.
Gina Phan - Founder and Principal Consultant, Zinfinity Consulting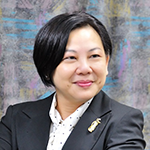 Gina Phan is a soft-skills trainer and business consultant. Her career path provided a continual process in professional development. Her work today reflects her experience as an accomplished leader in both corporate and entrepreneurial settings.
Gina is a successful practitioner of the skills she passionately shares with her training participants. She believes that these vital skills will help her training participants to be more effective and directly bring benefit to the organisations they work for. Her training courses anchor on communications skills to meet different objectives in business settings – sales, negotiations, stakeholder and conflict management and business communication.
Prior to her taking up leadership roles, she was a software developer and support engineer. It was during these formative years that she realised that good communication and relationship-building skills are essential to a professional's career advancement. As a consultant and trainer, Gina is committed to the achievement of excellence. A strong believer of continuous learning, she describes herself as happiest when she can un-learn and re-learn.


Paul Ch'ng - Founder and Principal Consultant, Strategyc Consulting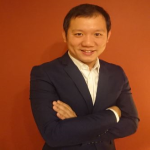 Paul Ch'ng is a professional trainer and consultant, with two decades of leading and managing in multi-national companies in various industries. He works with clients on areas of strategy, business acumen, leadership and change management, and is a teaching fellow with the Strathclyde Business School, UK's top business school (2016) and a global top 5 MBA in corporate strategy. He is the founder of Strategyc Consulting.
An avid practitioner in business management and strategy, his research on business model innovation, dynamic capabilities and firm performance received an award from the Strathclyde Business School in 2015 for research excellence. He holds an MBA from the Strathclyde Business
Kamarul Zaman - Partner and Management Consultant, Strategyc Consulting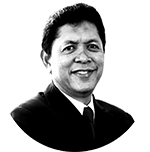 Kamarul Zaman has more than 20 years of experience in the world of training, consulting and entrepreneurship in Asia and is a Certified Professional Trainer (IPMA UK). He is a chartered accountant (CIMA) by qualification and held a senior management position in an Australian organisation, before becoming a successful entrepreneur.
In 1996, at the height of the Asian Financial Crisis, he took over an ailing company turned it back into a profitable business. The company transformed from a 100% local to a 100% export-based company, distributing its products to over 30 countries. Under his leadership, the company won consecutive awards such as The Export Excellence Award from Ministry of Trade and Industry of Malaysia and the Selangor State Government.