Speakers
Nicole Bien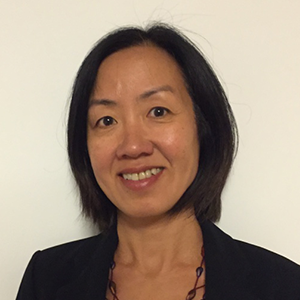 Nicole is head of PYP and MYP development at the IB. She brings a range of education and leadership experience including serving as head of school, post-graduate researcher in inclusive education, curriculum advisor for a non-profit organization providing creative tools and professional development for hands-on learning in STEM, and managerial roles in the high-tech industry. Nicole has a PhD and MA in education alongside an MBA and also serves on youth related non-profit and K-12 school boards.
Sarah Brown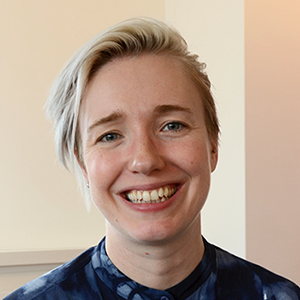 Sarah joined the IB as a curriculum manager in 2016 in the run up to the launch of the PYP: From principles into practice enhanced programme. Sarah has worked as an educator, leader and inclusion specialist, before moving into curriculum and professional learning design in the wider field of international curricula. Sarah is passionate about health education, with a focus on wellbeing and positive psychology and is currently studying part time for a doctorate in education at the University of Bath, specializing in educational neuroscience, and globalization of education.
Katrin Fox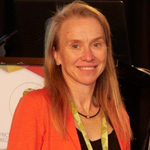 Katrin is currently an IB World School Manager, supporting a portfolio of authorized IB World Schools offering all four programmes in 41 countries. Prior to this role, Katrin was a DP school services manager for AEM. Through various professional roles, Katrin has extensive experience of IB programme implementation in state schools, semi state schools and private schools as well as in different cultural contexts and school communities.
Jenny Gillett
Jenny has worked for the IB at the global centre in The Hague for eight years, where she currently holds the post of Senior Curriculum Manager. Working in the IB's learning and teaching division, she oversees the development of the DP theory of knowledge and philosophy courses, as well as leading on elements such as approaches to teaching and learning in the DP. Before joining the IB, Jenny worked as a teacher for seven years at schools in the UK. She has a degree in philosophy and theology from Oxford University and a PhD in philosophy.
Margareth Harris
Margareth is currently an IB World Schools Manger. Prior to this, Margareth worked in the academic division of the IB as a curriculum and assessment manager for languages, and participated in the review and development of MYP: The next chapter project, from its first conversations to its final publication and implementation in schools. Margareth has worked in schools around the world (Australia, Hong Kong, France and Indonesia) for more than 20 years as a languages teacher, IB PYP, MYP and DP teacher, MYP coordinator, moderator, personal project and community service coordinator, school visitor and workshop leader.
Oksana Jajecznyk
Oksana Jajecznyk is the deputy head of DP development in the learning and teaching division which is based in The Hague. She has been an educator in the UK and most recently in Toronto, Canada, where she was the department chair for science. Her main areas of expertise include instructional and administrative leadership, curriculum design, assessment and evaluation. She has also held several IBEN roles including that of a workshop leader and principal examiner for DP chemistry.
Eleonore Kromhout
Eleonore is a senior manager for MYP assessment. She has nearly 20 years of experience working in IB World Schools as head of middle school, MYP team leader and MYP and DP English teacher. Her interests include international-mindedness, teen development, and distributed leadership that truly empowers teachers. In the assessment division, Eleonore works closely with the MYP subject managers to ensure that the eAssessment is fair and reliable results are delivered each examination session.
Rémy Lamon
After a 20-year career as an IB teacher (TOK, various Languages A and B in both DP and MYP), a head of department, DP coordinator and a school principal, Rémy has joined the IB as an IB World Schools Manager. He leads a project to improving the support to French speaking schools.
Nicholas Lyddon
Nicholas is responsible for the development of schools within the Africa, Europe & Middle East region, also working with ministries, officials, and regulators to raise awareness and understanding of IB programmes. Nicholas accompanies schools across the region as they embark on their IB journey and educational bodies for national equivalency purposes.
Antonio Muñoz
Working in IB World Schools (IBWS) department, Antonio supports public and private national schools in Spain and Latin America as an IB World Schools Manager. He leads a project to improving the support to Spanish speaking schools. A published author and Spanish language and literature teacher, Antonio has taught in IB World Schools (MYP and DP) for over 15 years and brings a wealth of experience from the numerous IBEN roles and assignments he has taken on. His career in international education includes positions in Spain and UK.
Fidelis Nthenge
Fidelis has worked at the IB for eight years and is currently Head of the IB World Schools department based in the IB's global centre in The Hague. Fidelis is responsible for the development and implementation of the school improvement strategy for IB World Schools, which in line with the IB strategy and objectives, supports IB World Schools to achieve their optimal teaching, learning and assessment. Before joining the IB, Fidelis spent 14 years with the Aga Khan Education Services in East Africa, and was head of two of its IB World Schools in Nairobi, Kenya and Dar es Salaam, Tanzania.
Emanuele Pesoli
Emanuele is MYP Curriculum manager for interdisciplinary learning and individuals and societies at the IB. Before joining the organization in 2015, Emanuele was a social studies teacher (mainly teaching politics and psychology) for over 10 years in several countries: Scotland, Tanzania, China, and Japan. He has taught the Scottish, British, and the IB curriculum.