The IB exists to support schools in delivering world-class curriculum that empowers students to thrive and make a difference. We all believe in the power of education to create a better, more peaceful world.
Unfortunately, there are times that adverse circumstances may stand in the way of achieving these shared objectives. Drawing upon the wealth of knowledge within our community, we've pulled together a crisis response framework with resources to help schools approach various challenges and prepare for the unexpected.
We encourage the use of this framework alongside the IB mission to explore how to learn through crisis and learn about crisis.
This approach can be applied to a personal, local, or global situation, such as:
loss
conflict
pandemics
wars
natural disasters
school tragedies
climate change.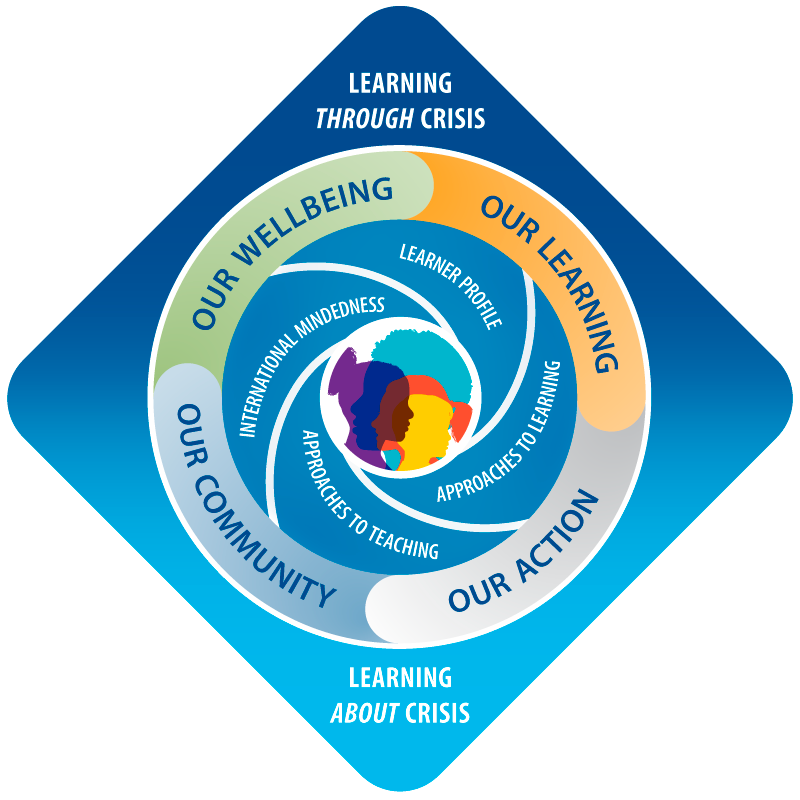 The IB has curated resources that support: our well-being, our learning, our action, and our communities.
Crisis response framework infographic (PDF, 388 KB)
During any crisis it is important to be attentive to:
the safe spaces we create
the language we use
the conversations we have
the information we share
and the sensitivities that exist within our learning communities.
We recognize that the impact of crisis on students, their families, and their teachers is not about proximity to crisis, but their connections to it.
You can find all resources below, organized by theme.
Note:
This framework is a collection of curated resources, including external resources. The IB has not quality assured these resources and advises educators to use their professional judgement in determining what is appropriate to their needs and context.