Sponsors and exhibitors
Thank you to our sponsors and exhibitors for their support of the 2019 African Education Festival.
Silver sponsors
Follett is your one-stop shop for IB materials and merchandise. Follett is the exclusive worldwide distributor for materials published by the IB. The same great IB materials and merchandise previously purchased through store.ibo.org are now delivered with the expertise and support of Follett at titlewave.com/go/ib. This includes exam papers, books, merchandise and other library and classroom materials. Also available from Follett is content from other leading publishers for the IB sector including Oxford University Press, Hodder Education, Cambridge University Press, and Pearson. Follett is proud to offer free shipping to customers in Canada and the US.
Think a digital textbook is a PDF? Think again! Kognity's curriculum aligned intelligent textbooks for the IB couple the highest quality interactive content with our platform's data-driven formative assessment approach. This ensures that students have access to engaging content and exam prep material, and continuously see their individual strengths and weaknesses. Teachers can track their students' progress, allowing them to differentiate their teaching and automate formative assessment based on each student's needs. Kognity's intelligent textbooks are already used by hundreds of schools in over 75 countries with great results - 95% of teachers think that Kognity helps their students learn.
Matific is a collection of online mathematics activities that teach kids problem-solving and critical thinking through discovery. We have been academically proven to improve test scores and to reduce anxiety. We use game-based principles to encourage kids to learn through discovery, and we also have all the usual stuff schools may like such as worksheets, lesson plans, and of course real-time reporting.
The Matific pedagogy focuses on the art of deep conceptual understanding and utilizes student's prior knowledge to allow for self-paced progress. Using instructional strategies to reach every student, Matific accommodates diverse classrooms, including multi-languages, intervention and enrichment. Activities guide students to learn fundamental concepts in a fun, realistic manner so the transition from concrete to abstract is seamless.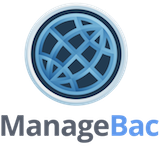 Faria Education Group provides integrated systems to enhance efficiency in international education. Faria Education Group is the world's leading provider of software to IB World Schools, and offers a fully integrated school management suite: ManageBac for planning, assessment and reporting, OpenApply for admissions and enrolment, and iSAMS, our integration partner, for international school information management. ManageBac, OpenApply and iSAMS provide an integrated cloud-based solution for international schools with a robust core management system linked with data synchronisation and LaunchPad Single-Sign-On. Faria Education Group currently serves more than 2,200 leading IB World Schools in over 120 countries.
Bronze sponsors
Association of International Schools in Africa (AISA)
The Association of International Schools in Africa (AISA) is a membership community committed to offering a variety of programmes and services that help our schools transform student learning. Established in 1969, AISA offers a professional learning programme specifically designed to meet the unique needs of our diverse international-school body.
In addition to our annual Leadership Conference in March and the annual Educators Conference in October, AISA also sponsors a wide variety of differentiated Professional Learning Institutes across the continent to foster greater professionalism and to improve teacher and leadership effectiveness. AISA currently has a membership of 76 schools across 34 countries. Together, these schools serve approximately 27,000 students supported by over 3,000 teachers.
Oxford University Press (OUP) is the world's largest university press with the widest global presence. Our Global Academic Publishing program spans the entire academic and higher education spectrum, including a wide array of scholarly and general interest books, journals, and online products. Our Higher Education publishing program offers students and professors the highest quality materials for teaching and learning.
OUP resources fully immerse learners in the IB approach, building the in-depth subject knowledge and interdisciplinary skills central to long-term achievement. Oxford develops Diploma Programe (DP) Course Books directly with the IB, and also produces a wide range of study tools and Middle Years Programme (MYP) resources.