Current sponsors and exhibitors
Thank you to our sponsors and exhibitors for their support of the 2020 African Education Festival.
Silver sponsor
Follett is the leading supplier of UK, US and IB library books, ebooks, textbooks and classroom resources to more than 67,000 international schools across the world. Whether you need textbooks from OUP, CUP, Hodder, Pearson or the other 5,000 UK publishers we offer, or library books including the popular Raintree titles, we can help. Our online collection development and ordering tool, Titlewave.com now has 12 million educational titles covering the three major curricula. We partner with 48,000 publishers worldwide to offer more than 12 million US, UK and IB curriculum focused titles. Educators around the world choose Follett's award winning school management and software solutions to improve learning in their schools.
Kognity's curriculum aligned intelligent textbooks for the IBDP couple the highest quality interactive content with our platform's data-driven formative assessment approach. This ensures that students have access to engaging content and exam prep material, and continuously see their individual strengths and weaknesses. Teachers see their students' progress, allowing them to differentiate their teaching and automate formative assessment based on each student's needs. Kognity's intelligent textbooks are already used by hundreds of schools in over 100 countries with great results - 95% of teachers think that Kognity helps their students learn.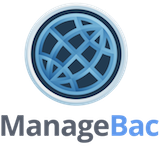 ManageBac
Founded in 2006, ManageBac is the leading online planning, assessment and reporting platform for international schools, supporting over 2,600 schools in 120 countries. By providing schools with one unified system on a consistent, modern and mobile-ready interface, ManageBac offers a seamless & integrated experience for coordinators, teachers, students and parents. Together with our integration partners, we offer schools a world-class software suite for meeting all their information management needs. Our service commitment includes global 24-hour telephone & e-mail support Monday through Friday with weekend coverage for the Middle East.


Bronze sponsors

The University of Pretoria (UP)
The University of Pretoria (UP) is a seven-campus public university with its largest campus in the heart of Hatfield, the picturesque diplomatic hub of South Africa's capital city. We're proud to stand among the world's leading research universities. Nestled in the purple haze of Pretoria's iconic jacaranda trees, UP offers a high quality of teaching, learning and research expertise across all nine faculties, including South Africa's only Faculty of Veterinary Science, and Africa's top Faculty of Law and business school. We firmly believe that our success is measured not only by what we have already achieved, but how the actions we take today impact on our future and the future of the continent as a whole.
Keep up-to-date on Twitter: #AfricaIB and join us on Facebook!